by Adam Estes
Most readers will know that, for the past half century, the legendary Planes of Fame Air Museum has based the majority of their collection at Chino Airport in San Bernardino County, California. Less well known, perhaps, is their facility in Arizona, which they opened in 1995 at Valle Airport, just south of the Grand Canyon. The museum maintains some three dozen or so airframes here, and one of these, Douglas A-26C Invader 44-35323, is presently under restoration to fly having sat on static display for more than two decades.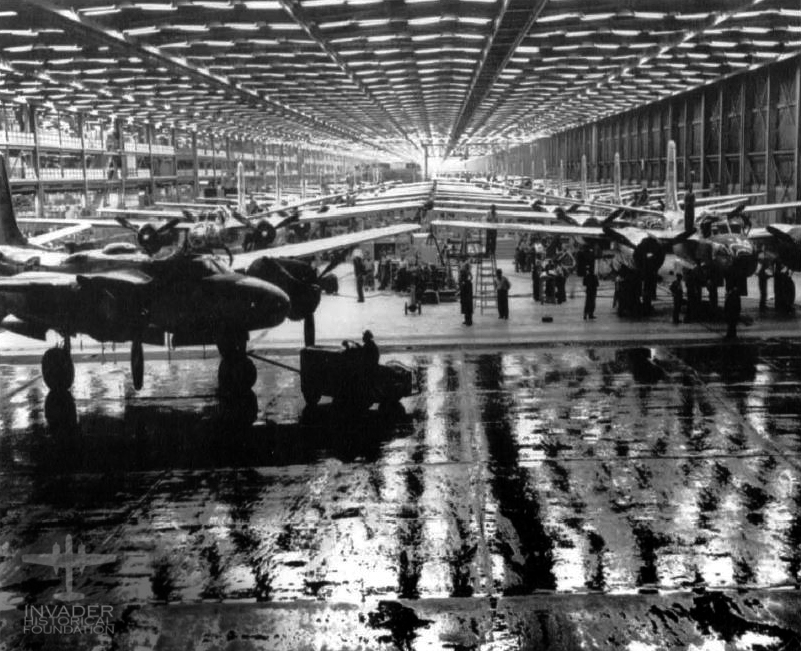 This Invader rolled off the Douglas Aircraft Company's factory line in Tulsa, Oklahoma during 1945, with the United States Army Air Forces taking delivery of the airframe on March 30th. By that April, the A-26 had arrived in Britain following a series of ferry flights which included stops in Hunter Army Airfield in Savannah, Georgia and West Palm Beach Army Airfield near West Palm Beach, Florida. But with Victory in Europe declared on May 8th, 1945, the Invader never had the chance to see combat during WWII, flying home to the United States in July. Now stateside, the Invader went into storage with the 4255th AAF Base Unit of the Air Technical Service Command at Grenada Army Airfield in Mississippi. In February, 1946 moved to the 4160th AAF Base Unit of the Air Materiel Command at Hobbs Army Airfield in Hobbs, New Mexico. In September of the following year, the Invader moved yet again, this time to join the 4135th AF Base Unit (AMC) at Hill Air Force Base in Utah (later Ogden Air Materiel Area, Hill AFB, storage). Soon after the US Air Force became an independent branch of the US Military in September, 1947, the Douglas Invader underwent redesignation, with the remaining A-26s in their fleet becoming B-26s (the Martin B-26 Marauder having already retired); 44-35323 becoming a B-26C.
In June 1951, following conversion into an RB-26C reconnaissance variant (which included stripping the aircraft of its armament and installing cameras in her nose and waist) 44-35323 deployed to the Far East, first with the 3rd Bombardment Wing at Iwakuni Air Base in Japan, and then with the 12th Tactical Reconnaissance Squadron (TRS) of the 67th Tactical Reconnaissance Wing at Taegu Air Base in South Korea.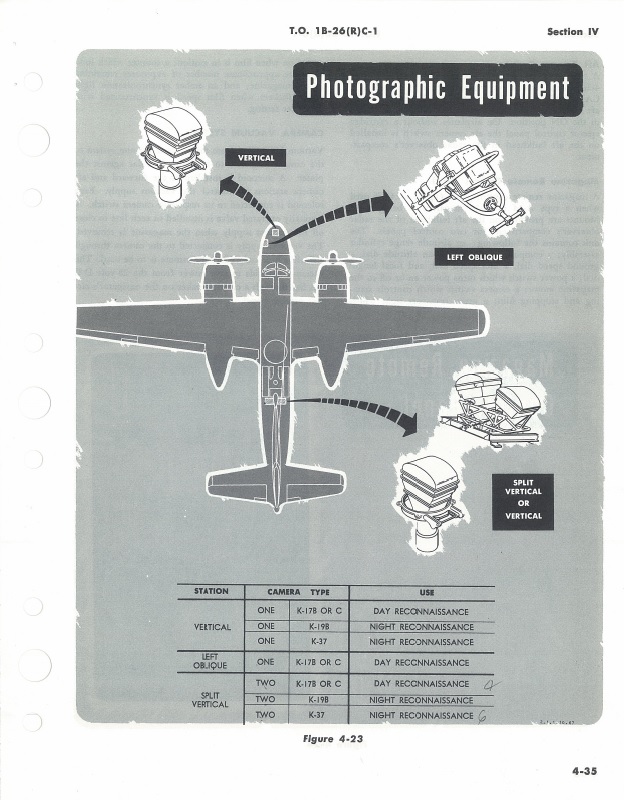 These Invaders, painted all-over gloss black, flew mostly at night. During the Korean War, their missions primarily involved bomb damage assessment, gathering intelligence on enemy troop movements, and dropping flares on enemy positions during nighttime bombing operations. They also helped test the accuracy of SHORAN (SHOrt RAnge Navigation), an electronic navigation system which employed radar beacons to locate targets; this technology proved especially useful for B-29 Superfortress bombing missions at night.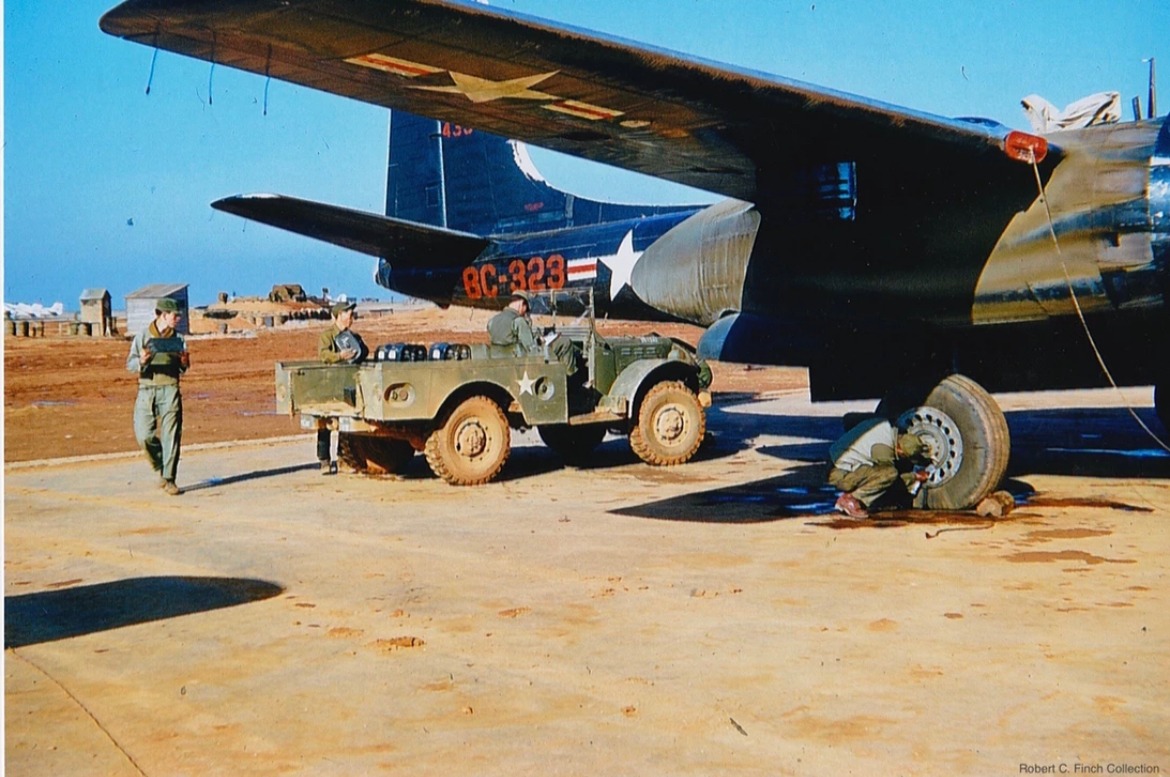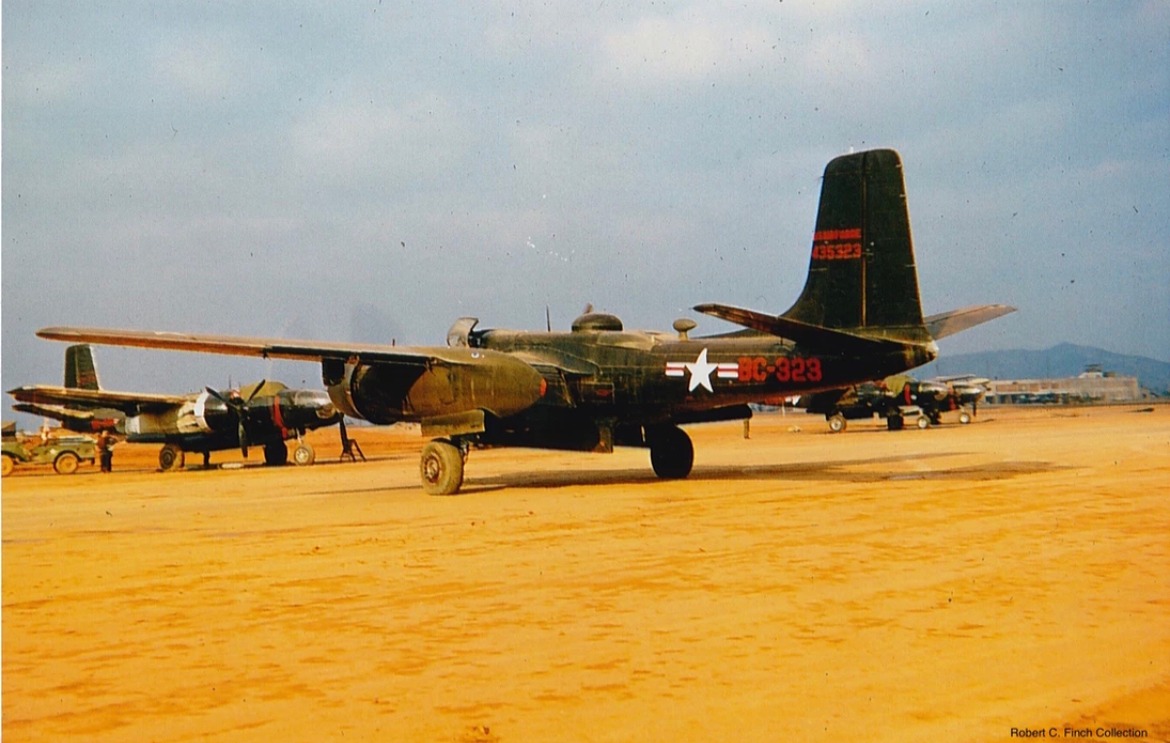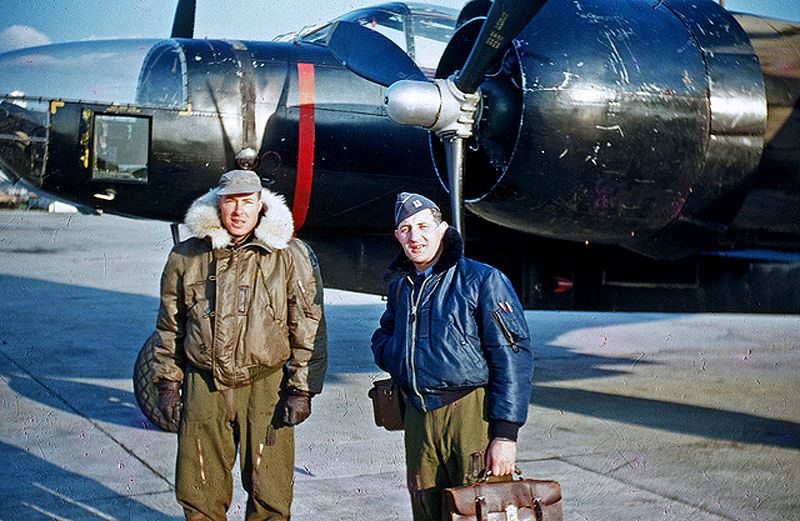 For nighttime photography, an RB-26 would drop an AN-M46 photoflash bomb over the designated area. Developed during WWII, these roughly four foot long, 52lb devices would detonate after a specific elapsed drop time. The intense flash of light they produced (up to 500,000,000 candle power at peak intensity) would illuminate a large area of land for roughly a fifth of a second, allowing the Invader to capture a single, high resolution photograph of the target at an altitude sufficient to limit the aircraft's vulnerability to anti-air defenses.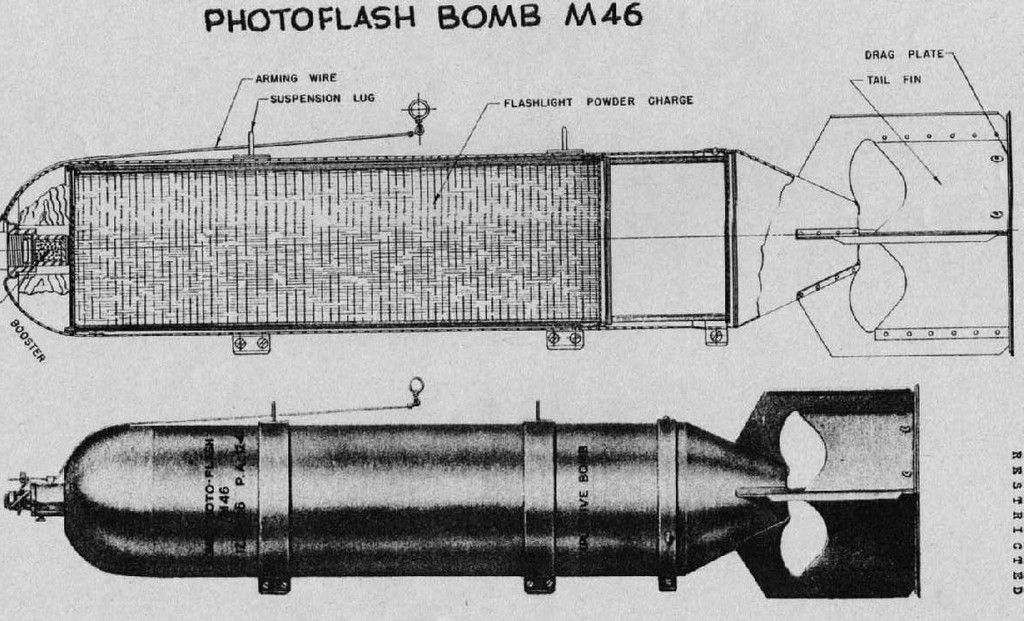 Planes of Fame's Invader spent part of the Korean War stationed at Kimpo Air Base, at the western edge of Seoul in present-day South Korea. The aircraft also spent time at Itami and Miho Air Bases in Japan during and shortly after the war. In November 1956, 44-35323 returned stateside, joining the 183rd TSR of the Mississippi Air National Guard then based at Hawkins Field, near Jackson, Mississippi. This would be 44-35323's last operational assignment within the military; the aircraft retired to the boneyard at Davis-Monthan Air Force Base in Tucson, Arizona during December 1957. While most of her sister ships ended up at the smelters, 44-35323 received a reprieve when the L.B. Smith Aircraft Corp. of Miami, Florida purchased her in July, 1958.
The company registered the Invader as N8026E and then set about converting this former reconnaissance aircraft into an air tanker. Flying as Tanker 55 or C55, this Invader fought forest fires with a variety of owners throughout the Western US (and a brief stint in Canada with Conair as CF-CDD in 1970). Her final days in commercial service took place during the late 1970s, with the aircraft dropping sand and crushed coral on frozen rivers in Alaska in an attempt to break up the ice. By July 1980, the Invader was ready for retirement. She flew to Chino, California where her owner, Dr. Don Rogers, donated the old fire bomber to the Planes of Fame Air Museum.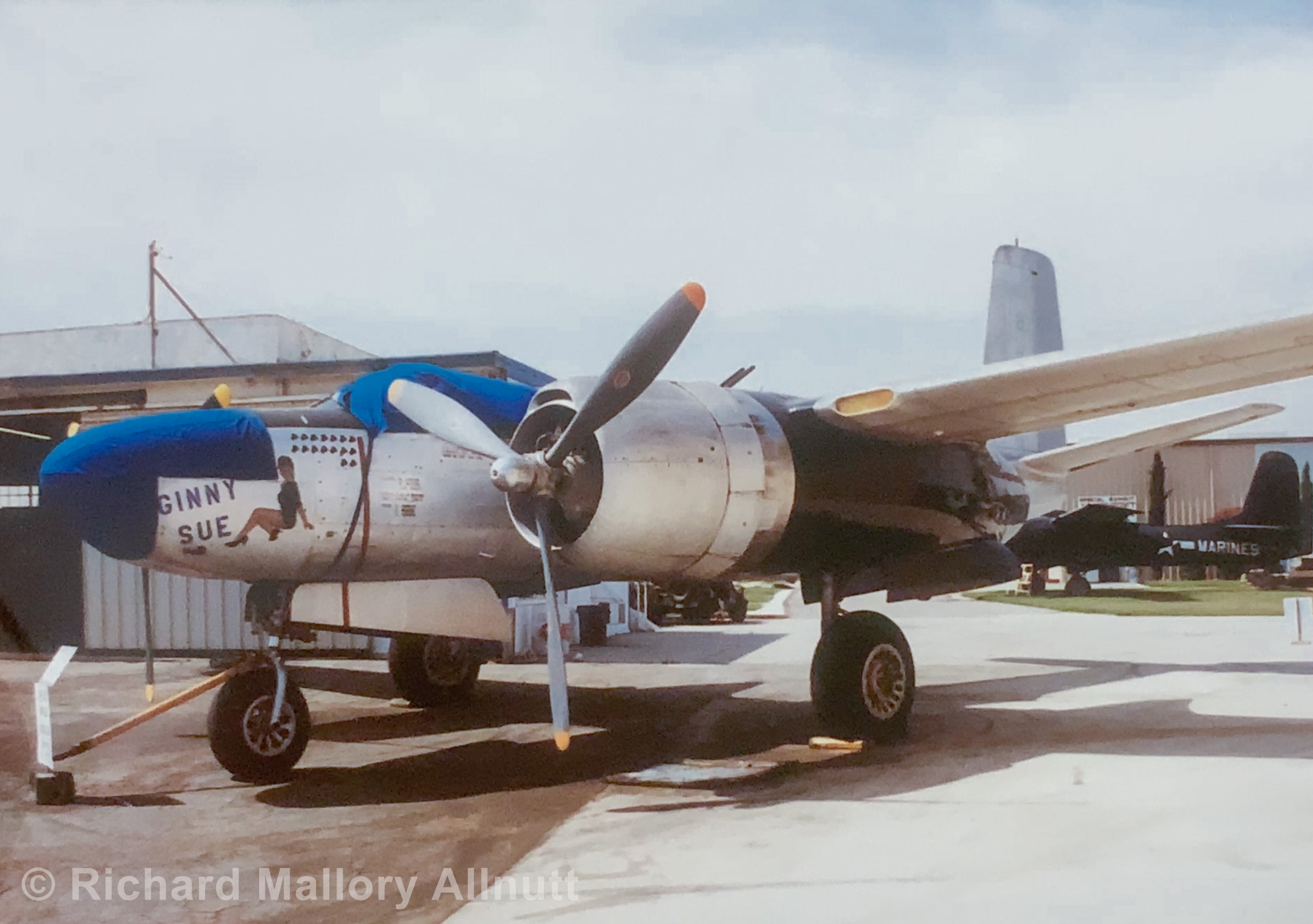 The museum converted the Invader back to its former military guise, with the aircraft becoming a favorite at local air shows, first under the name Ginny Sue and later as Ahaulin (Ass). Following the opening of Planes of Fame's Arizona location at Valle Airport, 44-35323 moved to that facility for display and occasional air show use, although it has been about twenty years since the aircraft's last flight. But recently, perhaps inspired by the future opening of a new location in Santa Maria, California, the museum has decided to resurrect the Invader and put her back into the air, complete with a new name, Miss Victory. A small team of pilots and mechanics is already hard at work on this endeavor. Hopefully Miss Victory will be back in the air sometime very soon!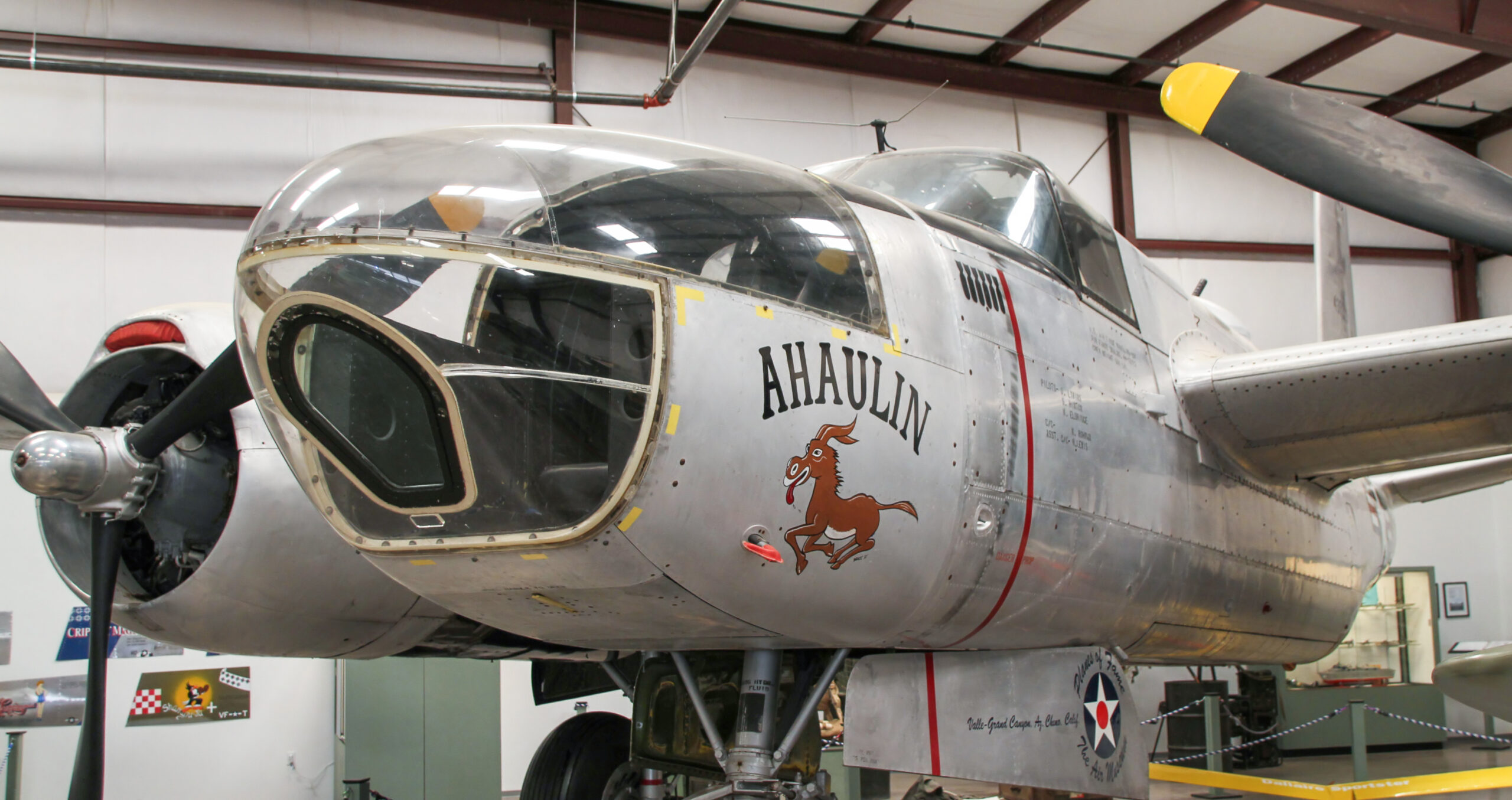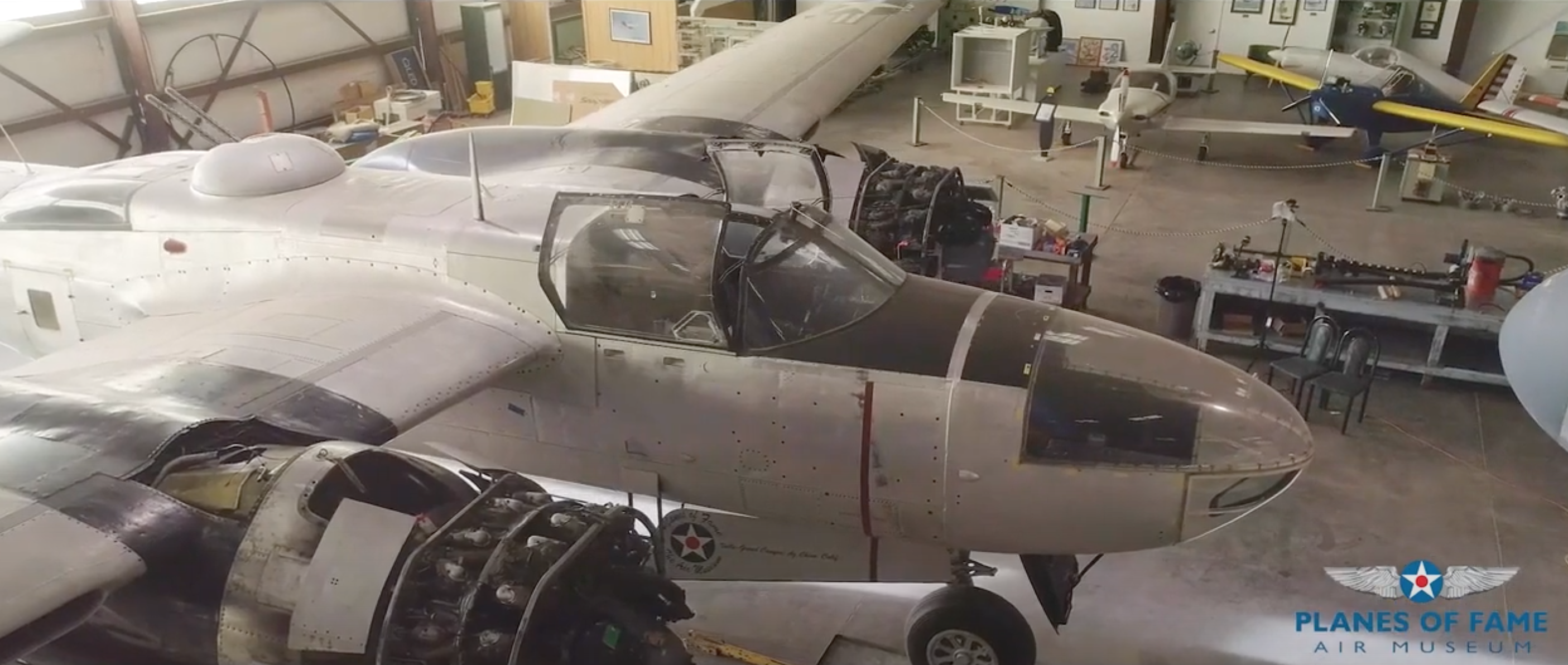 ---
Many thanks indeed to Adam Estes for this article. 
For more information about this project, please visit
https://planesoffame.org
.
For anyone wishing to contribute to Miss Victory's restoration, please click HERE.