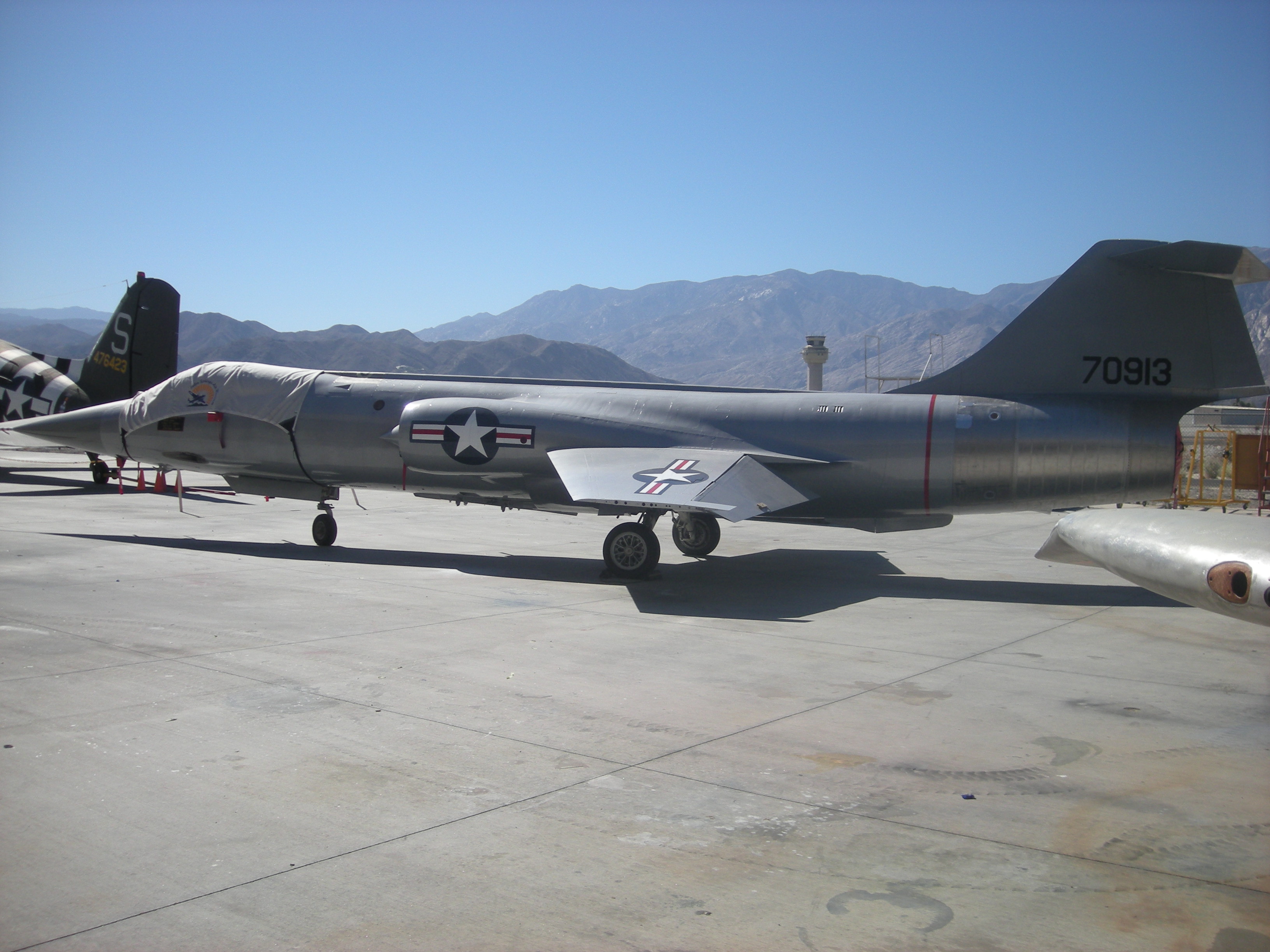 The Palm Springs Air Museum in Palm Springs, California will be holding a private dedication ceremony today commemorating three former F-104 Starfighter pilots with the unveiling of a freshly restored example of the famous "Missile With a Man In It". World renowned artist, Stan Stokes contributed to the restoration, painting the Tactical Air Command patch on the vertical stabilizer, and then mark the names Col.Norman Schmidt, Col.Bob Lilac and Col George "Buzz" Lynch in lettering beneath the cockpit canopy. The late Col. Schmidt flew the F-104 with the 435th Tactical Fighter Squadron in the type's brief appearance over Viet Nam. The North Vietnamese shot him down during a mission over Quang Binh Province on September 1st, 1966. His is a very sad story, as the pilot of a Douglas Skyraider, Major Hubert Nichols Jr., died in an attempted rescue shortly after Schmidt's F-104 went down. Schmidt himself was captured, and spent about a year in the hell that was the Hanoi Hilton, before prison guards beat him to death during an 'interrogation'. Col. Bob Lilac of Palm Desert served in Schmidt's squadron in Viet Nam.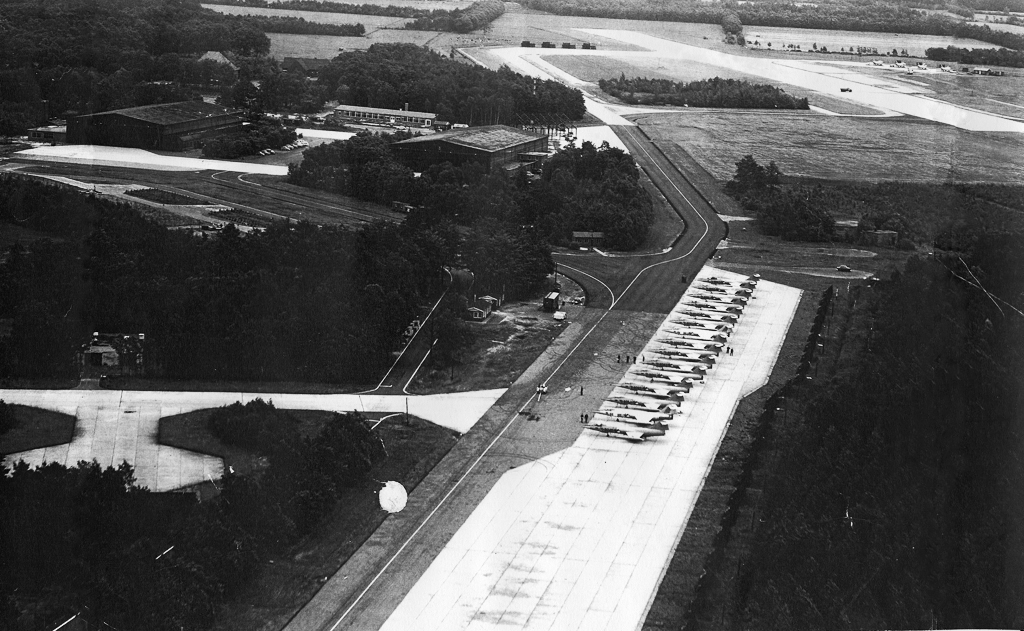 The Palm Springs Air Museum's newly refurbished Starfighter, is actually a Dutch-built F-104G, which rolled off the Fokker Aircraft Industries production line under a procurement order for the Royal Dutch Air Force in 1964. The needle-nosed fighter began its operational career with 311 Squadron at Twenty Air Base near Enschende, Holland, moving on to Volkel a couple of years later. The Dutch flew the aircraft until November, 1983, passing along her airframe to the Dutch Air Force Technical School in Schaarsbergen. They sold the jet on eventually, and in 2010 actor Michael Dorn (Lt.Worf in the Startrek: Next Generation series) acquired the airframe with the intention of returning her to flying condition. He had the aircraft flown out to Everett, Washington to join another example the actor had under restoration. Before too long though, Michael Dorn moved the Starfighter down to Denison, Texas for storage/sale. The Palm Springs Air Museum acquired her in early 2014 for the princely sum of US$115,ooo for hull and shipping, raised from private contributions.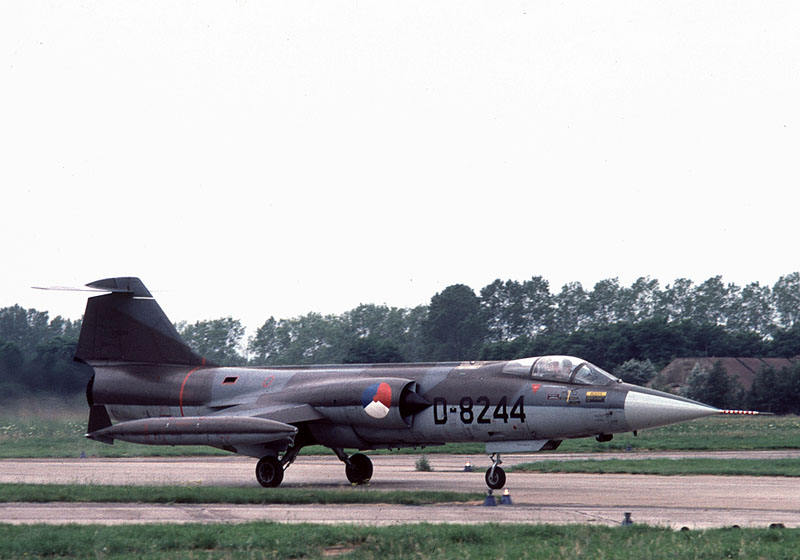 The F-104 joins the ever expanding fleet at the Palm Springs Air Museum, which is gradually expanding its fleet of aircraft to include post-WWII types. The museum in fact conpleted an extensive restoration of the F-104's more famous brethren, the F-105 Thunderchief, and a war-weary UH-1 Huey as well. The museum will officially unveil the F-104 to the public this Saturday at 1pm. Come one and all to this fascinating lecture and exhibit!
WHAT: Palm Springs Air Museum'S 18th Anniversary Air Fair & Veterans Day Celebrations
WHEN: Doors open at 10 a.m.,Saturday; at 1 p.m., the F-104 Starfighter will be unveiled.
WHERE: Palm Springs Air Museum, 745 N. Gene Autry Trail, Palm Springs.
INFORMATION: (760) 778-6262
WEBSITE: www.palmspringsairmuseum.org