The "New" Vintage V12s – 500 Engines and Beyond
by Greg Morehead
For 38 years, Vintage V12s has been providing top quality power plants to warbird owners and air race teams. Their portfolio of customers is impressive, and includes top Unlimited Category Reno Air Racing Association (RARA) race planes – the most notable being the highly modified P-51 Mustang known as Voodoo, the world's fastest piston-engined airplane. At the other end of the spectrum; well-known comedian and late night television star, Jay Leno, selected Vintage V12s to overhaul the Rolls-Royce Merlin engines in his legendary automobile collection, which boasts two Merlin-powered cars along with a third such powerplant  used for demonstration purposes.
But record-breaking Mustangs and brutish hotrods are just the highlights of a long list of Vintage V12s' notable clients. For instance, each of the four de Havilland Mosquitos flying today is powered by a brace of Merlins rebuilt by the Tehachapi, California-based engine shop. Aircraft hangars across the world belonging to the warbird community's top collectors – those with the money to select the best of the best – contain many of the hundreds of Vintage V12s' finest products. From P-51s and P-40s, to P-38s; from Spitfires and Hurricanes to Lancaster bombers; from Messerschmitts and Focke-Wulfs to Yaks; Vintage V12s has the solution to the discerning warbird owner's needs for keeping their historic aircraft flying safely long into the future.
When shop-owner, José Flores, shook hands with Scott "Scooter" Yoak on the warbird pilot's recent order for a Merlin to power his P-51 Mustang Quick Silver, the moment marked the 500th occasion that Vintage V12s has received the trust of someone demanding quality and reliability. This 500th engine rebuild is an unmatched milestone amongst present-day V-12 aircraft engine shops, and an achievement that deserves recognition. The history of the warbird movement would not be complete without including the history of this company that has been rebuilding engines for almost four decades.
Too many people still incorrectly refer to Vintage V12s as "Mike Nixon's shop." It is an understandable error, since Nixon founded the company in 1981 and still owns Vintage Radials. The company still hasn't fully updated their website to reflect these changes either, contributing to the confusion, but WarbirdsNews.com is here to set the record straight and bring everyone up to speed!
Mike Nixon had already been running an engine shop in Sun Valley, California for a few years at the time he changed the name to Vintage V12s in 1981. In the mid-to-late 80s, Nixon moved the company from Sun Valley to its current location in Tehachapi. He purchased Aircraft Cylinder and Turbine, Inc. in 2007, renaming the company to Vintage Radials and Vintage Carburetors. Mike later sold on Vintage V12s and Vintage Carburetors but retained his ownership of Vintage Radials.
José Flores is now the owner, the champion leading Vintage V12s into the future. And it is so fitting for him to be at the helm, because working for Vintage V12s is practically the only job he has ever known. In a recent interview, Flores explained, "When I was 16 or 17, I worked across the street from Mike's first location in Sun Valley, California. Not long after he started the company, in 1982 or 1983, I heard he was hiring, so I went and interviewed, and he hired me. I started out cleaning parts, training, and performing any job that supported engine assembly. Mike taught me everything I needed to know through on-the-job training. As I gained experience, I worked into engine assembly. When the shop manager quit, I was given the opportunity to step into that position." At the time José bought the company, he was running the V12 shop while Mike oversaw the round engine shop. José expressed great respect for the man who gave him a chance and taught him so much, and added, "After so many years, we started to have different ideas about the business, so five years ago we came to an agreement and he sold me Vintage V12s and he kept Vintage Radials." The 'Vintage' complex in Tehachapi is still home to both businesses, with Jose's Vintage V12s operating from three buildings, while Mike's Vintage Radials works from two others. Martin "Marty" King's Vintage Carburetors is also located within the complex.
José's modesty hides the amazing success story that he represents. He started out simply as kid who, through hard work and dedication, definitively earned his position as a trusted and respected man. José ran Vintage V12s under Nixon's ownership for 15 years. He is not only a hands-on engine-builder, but also the face of the company. Over the years he has made countless customer site-visits for installation and/or servicing calls. A frequent refrain amongst warbird owners recalling their experiences with Vintage V12s engine installations is "José figured it out," or "José helped our guys." That level of service makes a difference, and continues to this day.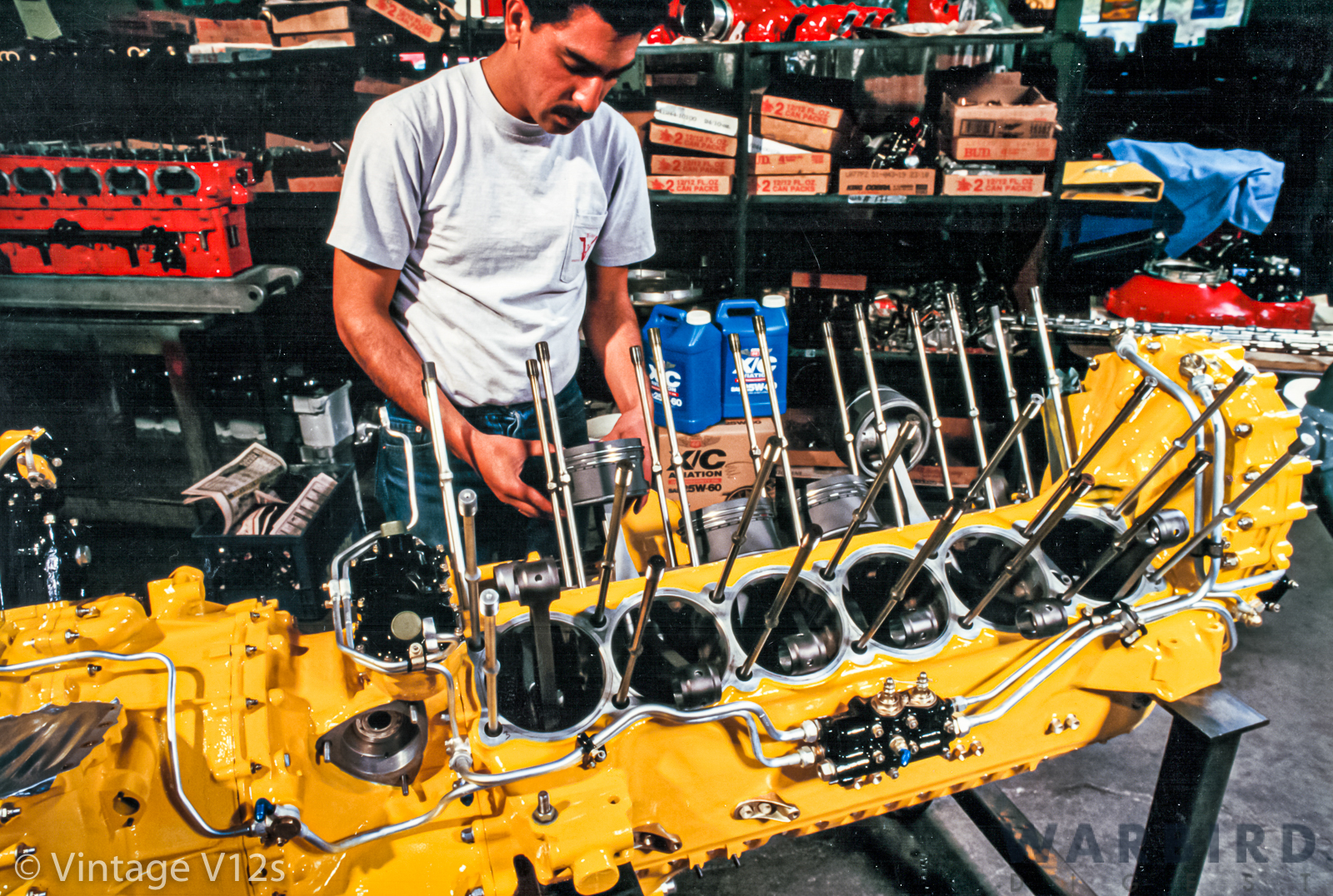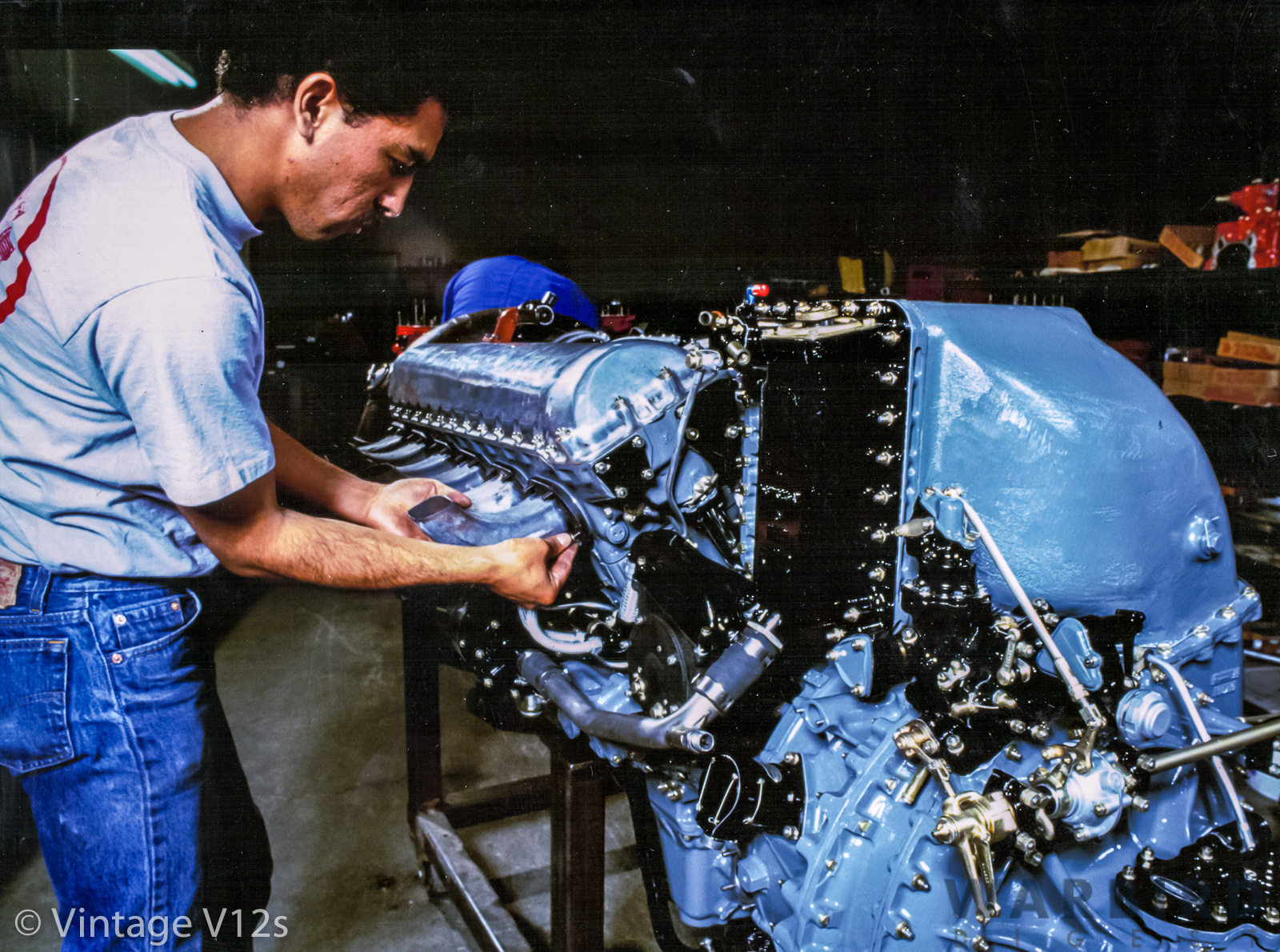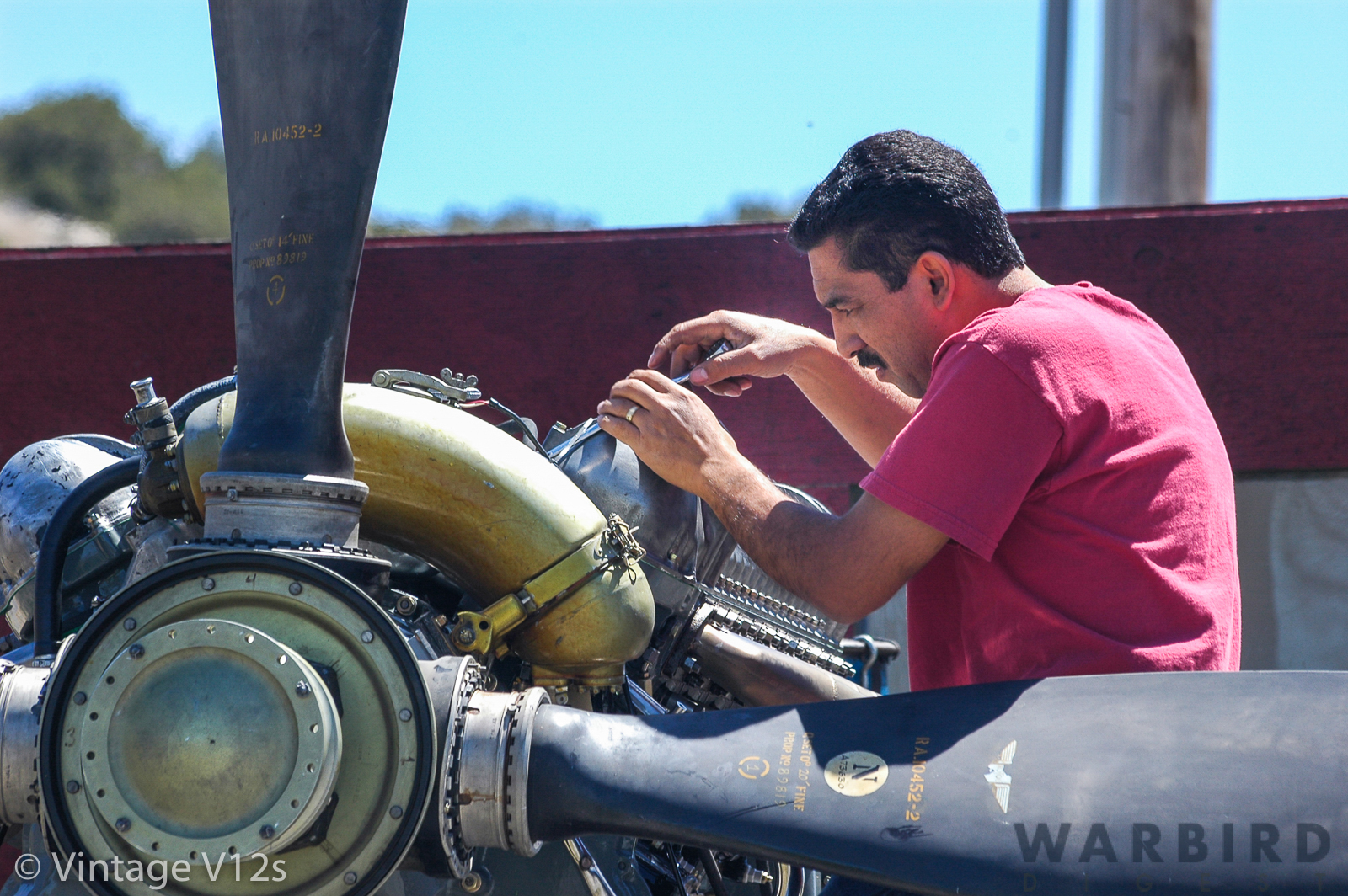 The "new" Vintage V12s is stronger than ever, with 16 mechanics and two secretaries supporting the production of 14 to 16 engine builds per year. The combined experience, including Jose's 35+ years, cannot be matched by any other V-12 engine builder. In fact, regarding its annual engine rebuild rate, Vintage V12s has the ability to produce more than the rest of the world's V-12 engine builders combined. Other top-producing engine shops max-out at three to four engines per year, although Jack Roush's shop is a little higher, at five or six.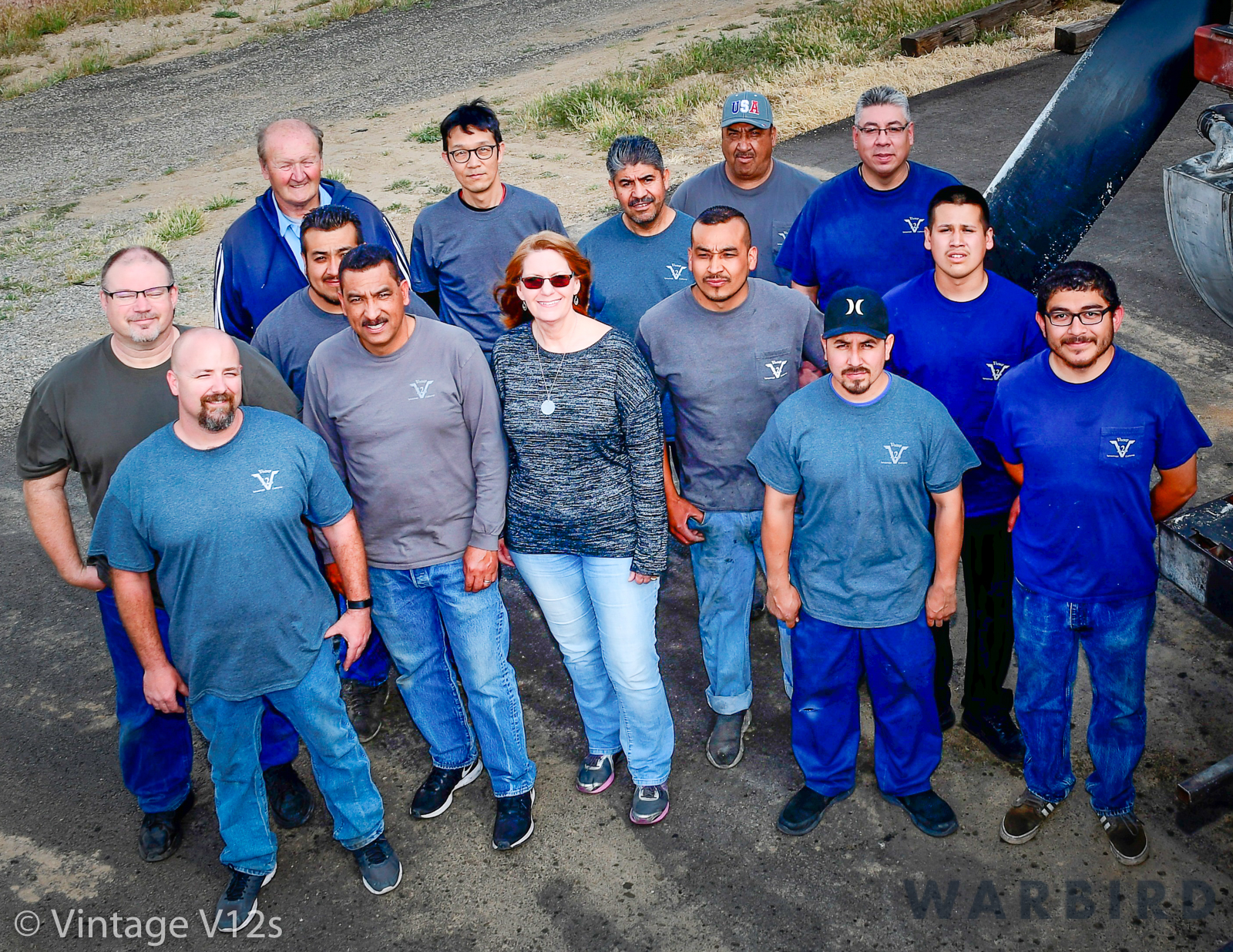 Vintage V12s is currently building its 502nd engine. Although this number may include a few engines that have been through the shop more than once, given that the company has been operating for so long, it still represents a staggering number of Merlins, Griffons, and Allisons powering warbirds all over the world – from Europe to North America and even the Antipodes. Vintage V12s prides themselves on the quality of their workmanship, and customer confidence is obvious, given the company's renowned expertise in producing custom engines for the world's top-performing race planes. In fact, many consider the head-to-head battle between Voodoo and Strega at Reno in 2017 as the last "real race" between Unlimited category contestants. Both of these fabulous, highly-modified P-51 Mustangs had Vintage V12s engines powering them during that epic duel. Not only did these Mustangs fly at full throttle, generating somewhere between 3,500 and 3,800 horsepower for the entire race (more than twice the power of a normal Merlin engine), but they also flew back home on those same engines. That same year, the youthful Steve Hinton Jr. flew the Vintage V12s-powered Voodoo on its world air speed record flight.
When asked about how he builds up a race engine, José Flores notes that you can't simply pick out any given Merlin and make it into a champion engine. "It's totally different than building a normal engine," Flores continued. "It basically takes five engines to make a race engine. You go through engines and pick the best of the best. You will have the supercharger from one engine and rods from another engine, case from another engine, crank from another engine, and modify parts throughout the process, so it's a very big job."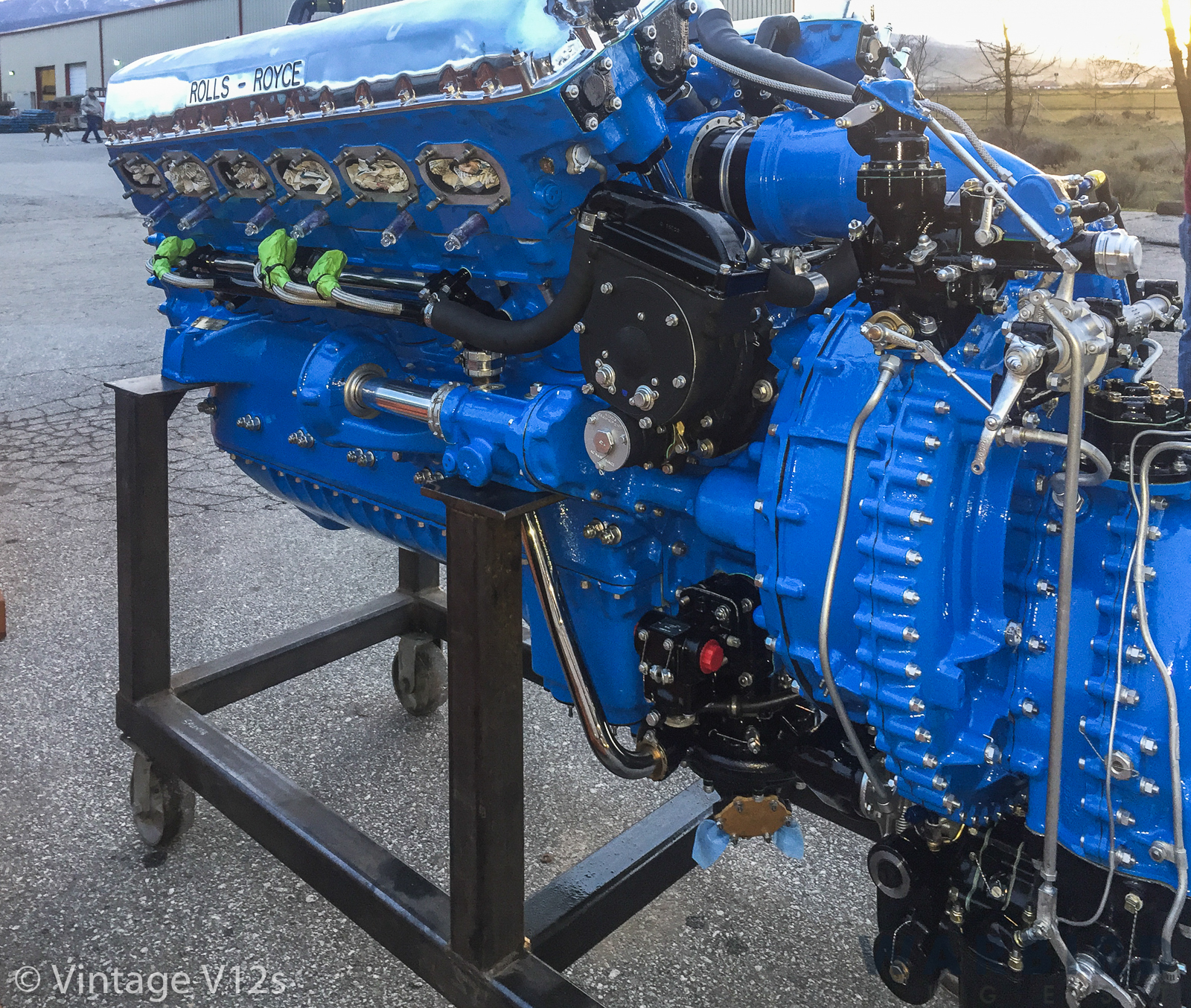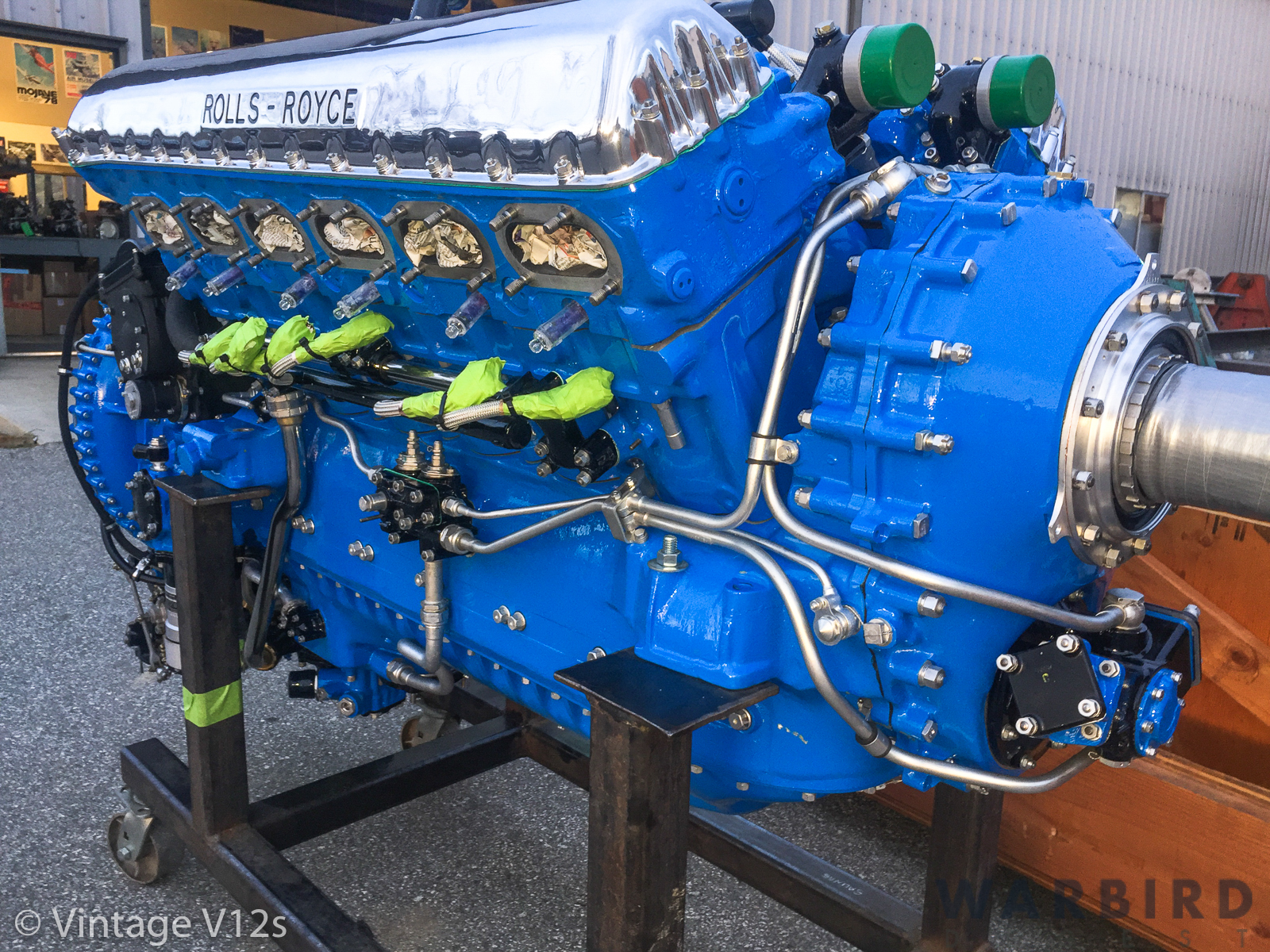 With their high production pace, you might presume that Vintage V12s would be scurrying to find engines and parts for future builds, but that would be incorrect. José tells his customers, "You can find good mechanics to build a solid engine, but if they don't have parts, they will work with what they have. That's the good thing about owning a lot of inventory. We have enough to keep going solid for at least 20 years before we need to start fabricating parts." Not only does Vintage V12s have a large supply of engines, but they also acquire parts from private owners who are ready to sell. Sometimes a customer will bring in two or three core engines, and ask Jose to rebuild one of them from the best parts, with Vintage V12s taking what wasn't used as trade-in credit.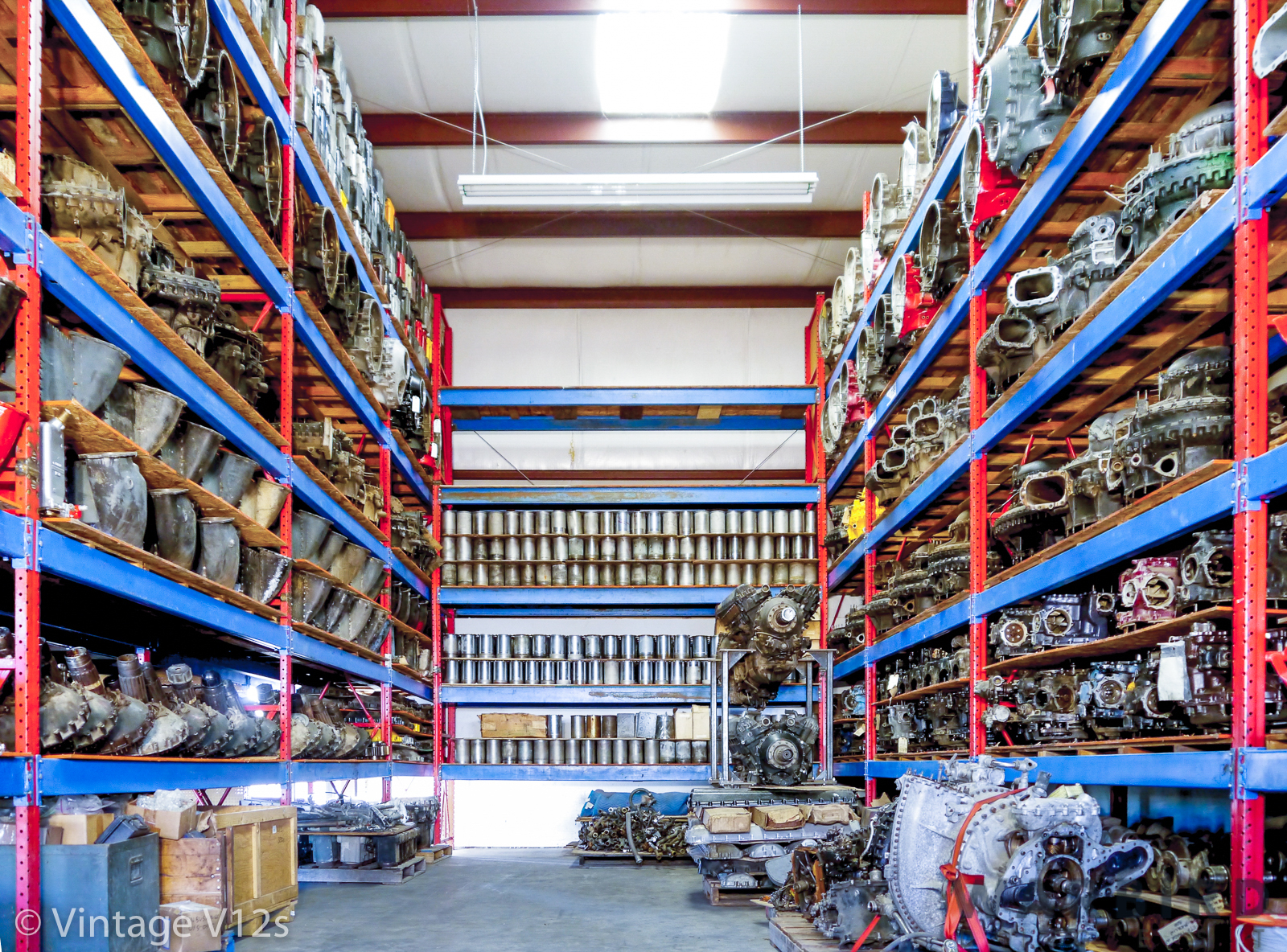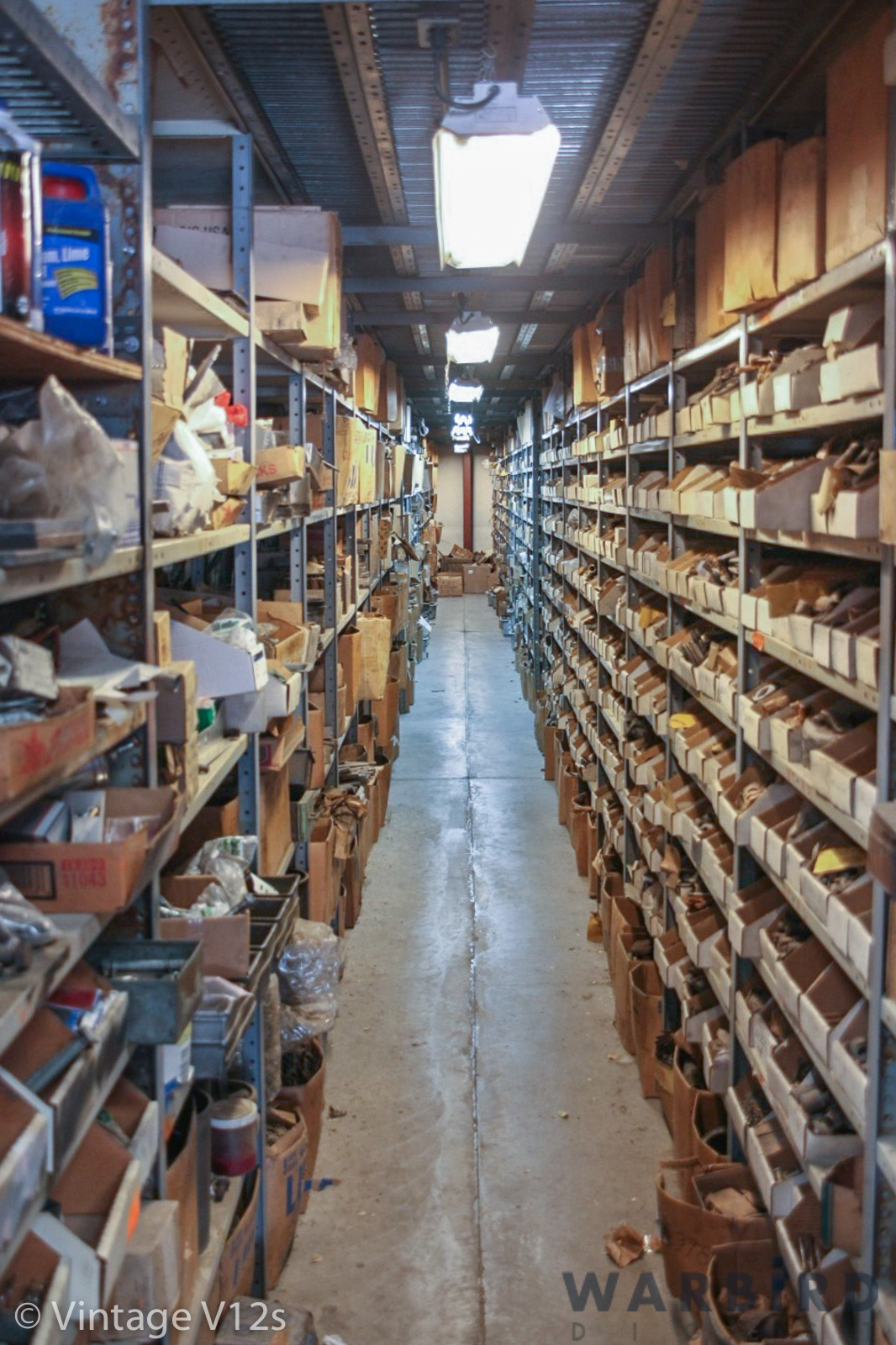 The key to the overwhelming success at Vintage V12s in sustaining their customer base in the engine shop market is the reputation shared from customers to others in the niche warbird industry. José has fostered the customer service focus and reputation for quality that has made it possible to keep his shop busy. It seems clear that all of the key ingredients for success are in place: quality and service reputation, inventory, expertise, and price. Vintage V12s is definitely well poised for the future in building their next 500 engines!