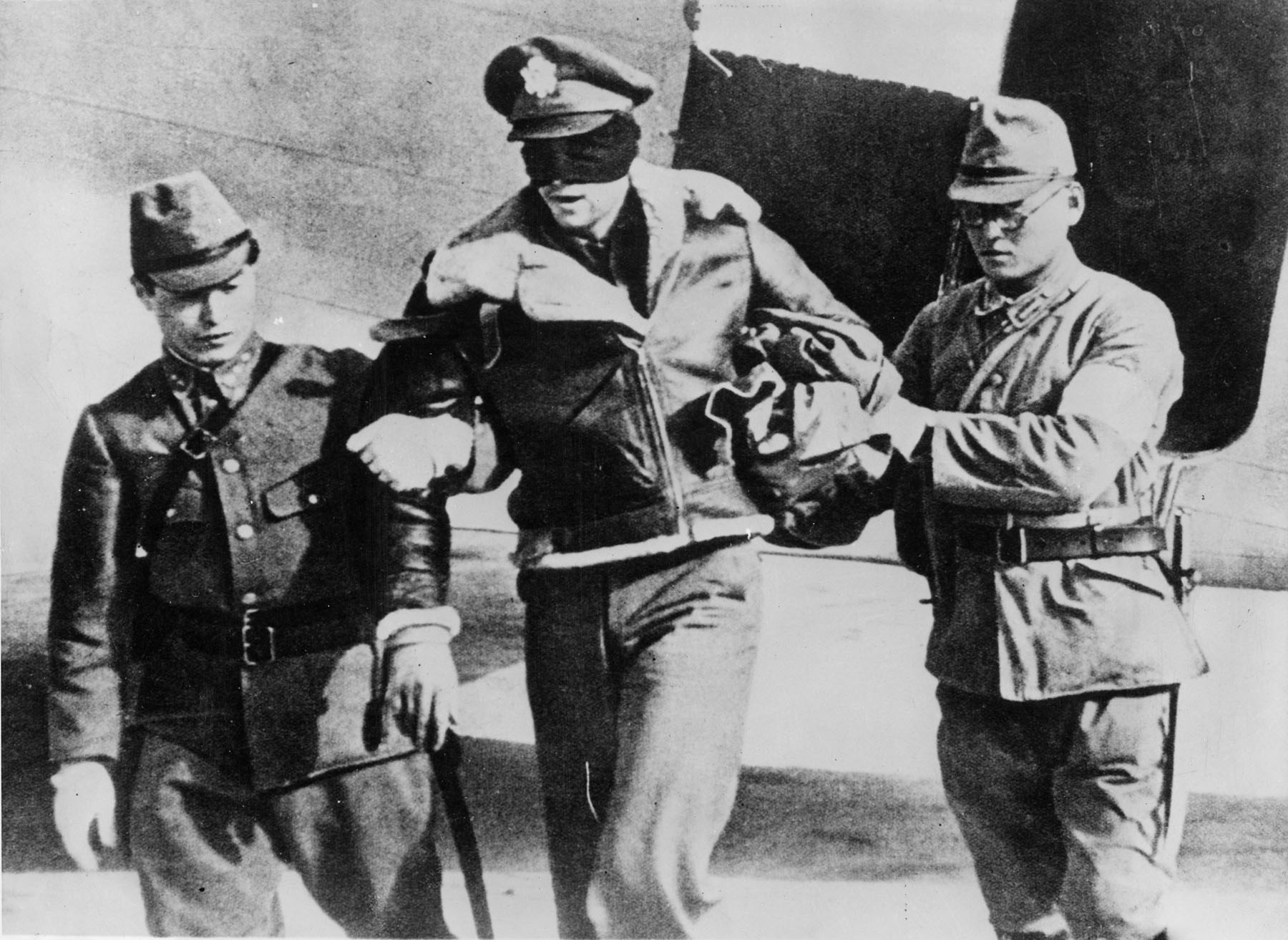 WarbirdsNews does not often publish obituaries. However, we lost Lt.Robert Hite on Sunday, one of the last of the Doolittle Raiders, and as such, we decided we must mention his passing.
Nearly all of our readers must surely be well aware of the Doolittle Raid, and its seminal place in the Allied march to victory in the Pacific, but for those who aren't, please click HERE for a primer. While it may not have inflicted much material damage to the axis war effort, the Doolittle Raid did cause Japan to withdraw significant fighter and artillery support from the front lines in defense of the homeland, and many attribute Yamamoto's ill-fated decision to attack the US garrison on Midway Island to the Doolittle Raid. The Battle of Midway in early June, 1942 was a disaster for the Japanese Empire and the turning point in the war. The Doolittle raid also dealt a serious blow to the Japanese sense of invincibility as they marched, seemingly at will, across the Asian continent and swept out over the Pacific. At the same time news of the raid was an immeasurable boost to the battered Allied morale, which had precious little good news to hold on to at the time.
Hite paid a heavy price for our freedom. He was one of the Raiders unlucky enough to be captured. A Japanese kangaroo court sentenced Hite to death along with the seven other American airmen captured in the raid. Three of these men, Hite's pilot, Lt.William Farrow, his gunner, Cpl.Harold Spatz along with fellow pilot Lt.Dean Hallmark were all subsequently shot to death. This of course pales in comparison to the reprisals Imperial Japan exacted with a ferocious appetite upon countless thousands of Chinese civilians for aiding the majority of the Doolittle Raiders to escape. For some reason Hite and the four others were spared the firing squad, although each was told that they too would be executed should Japan lose the war. Hite endured the next three years withering under the brutal hammer that every Imperial Japanese prison camp wielded against its inmates. He spent 38 of those 40 months in solitary confinement. As a testament of just how severe his treatment was, and as a measure of his strength as a man in that he survived, Lt.Hite weighed just 76lbs when he gained his freedom in August, 1945. He had been 180lbs before his imprisonment….
After WWII, Robert Hite was again recalled to duty during the Korean War, though this time it was in the training role. He then managed hotels in various states for a while, but retired aged just 51 due to the debilitating effects he suffered while a POW. Hite married and raised a family after the war, and leaves behind a son and daughter, as well as five grandchildren, seven great-grandchildren, and two great-great-grandchildren; an amazing legacy by any marker. As we approach the 73rd anniversary of that fateful raid on April 18th, just over two weeks from now, Hite's passing should give us all pause to reflect upon his sacrifice, along with those of countless others from his generation, and offer a heartfelt thank-you.
Of the eighty brave men who took off from the heavily pitching deck of the USS Hornet in those sixteen B-25s to attack Japan, just two now remain: Lt.Col.Dick Cole and SSgt.David Thatcher. We salute you one and all…
As WarbirdsNews reported recently, the two surviving Raiders will receive the Congressional Gold Medal on behalf of their fellow airmen in a Capitol Hill ceremony on April 15th. They will then travel to Dayton, Ohio for another ceremony on April 18th, where they will present the medal to the National Museum of the United States Air Force. Click HERE to see the details.