PRESS RELEASE – The aviation story of World War II will be told through special flying activities during EAA AirVenture Oshkosh 2021, as the event commemorates 75 years (plus 1) since the end of the conflict. The 68th edition of the Experimental Aircraft Association's fly-in convention will be held July 26-August 1 at Wittman Regional Airport in Oshkosh, Wisconsin.
The afternoon air shows on Friday and Saturday, July 30-31, will feature programs that chronologically recollect aviation history during that time, from U.S. involvement in the Eagle Squadron and American Volunteer Group "Flying Tigers" prior to Pearl Harbor and the Doolittle Raid, to the major battles in the European and Pacific Theaters, including D-Day, and the eventual celebrations of V-E and V-J Days.
Airplanes involved will span the aircraft used by the Army Air Forces and U.S. Navy during that time, as well as a variety of international aircraft from that period. All will be involved in each of the 90-minute shows presented each day.
  ="text-align: justify;">"EAA AirVenture Oshkosh is already the world's largest annual gathering of warbird aircraft, so it's natural that this big commemoration would take place here," said Rick Larsen, EAA's vice president of communities and member programming, who coordinates AirVenture features and attractions. "The EAA Warbirds of America and other select owners of these magnificent aircraft will showcase the evolution of air power during that period and salute the people who built, flew, and maintained these aircraft 75 years ago."
Among the aircraft featured will be the P-40 Tomahawk, Supermarine Spitfire, P-38 Lightning, F6F Hellcat, C-47 Skytrain, Hawker Hurricane, P-51 Mustang, F4U Corsair, B-25 Mitchell, B-17 Flying Fortress, B-29 Superfortress, and others.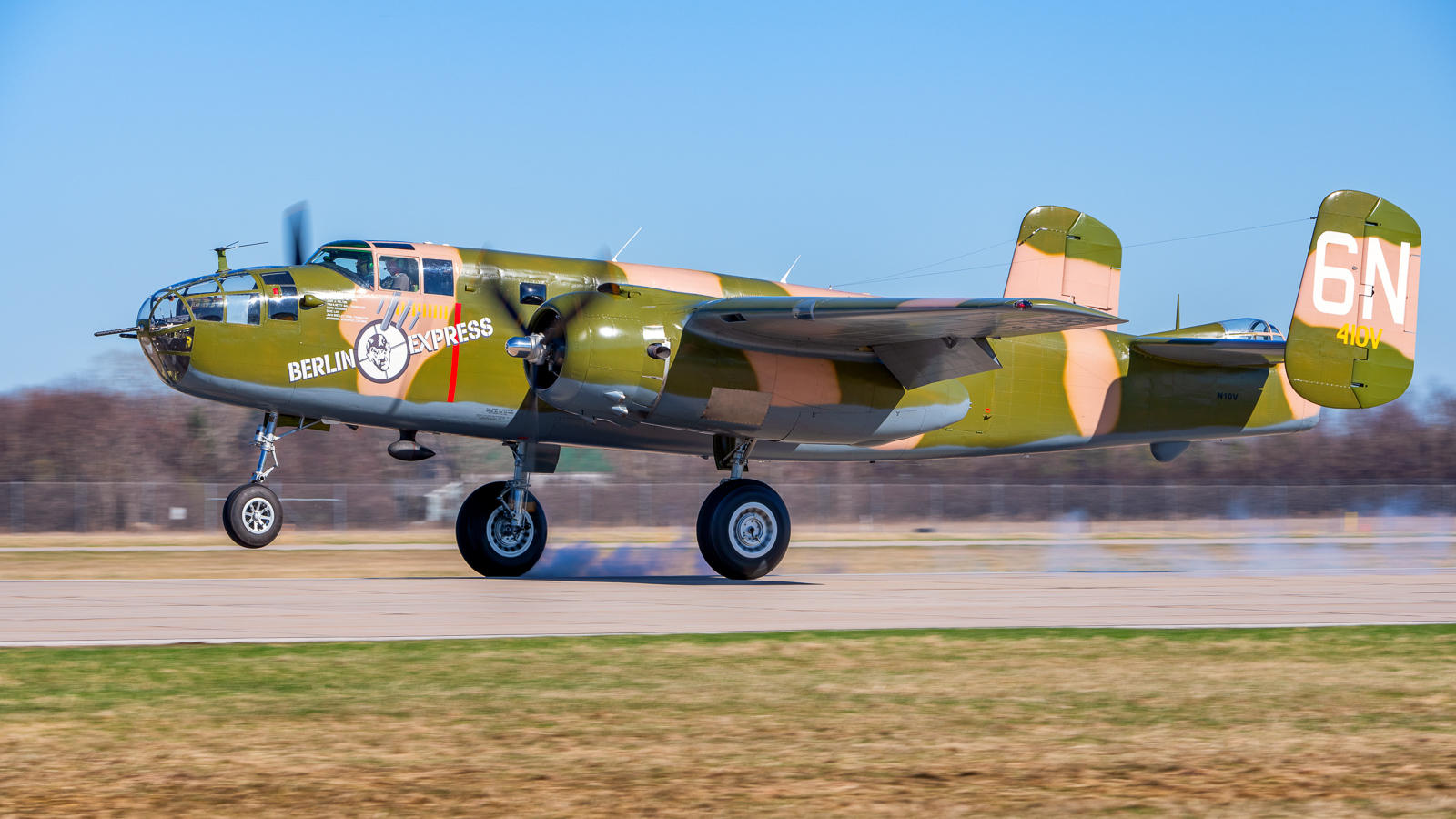 When not in the air, these aircraft will be on display in the Warbirds area on the north end of the flightline. Select aircraft will also be featured on the showcase Boeing Plaza.
About EAA AirVenture Oshkosh
EAA AirVenture Oshkosh is "The World's Greatest Aviation Celebration" and EAA's membership convention. Additional information, including advance ticket and camping purchase, is available at www.EAA.org/airventure. AirVenture Express Arrival is in partnership with Airbus and free youth admission for ages 18 and under is supported in part by The Boeing Company. For more information on EAA and its programs, call 800-JOIN-EAA (800-564-6322) or visit www.EAA.org. Immediate news is available at www.twitter.com/EAA.