PRESS RELEASE
Canadian Warplane Heritage Museum's President & CEO, Dave Rohrer, at their 50th Gala on October 15th, announced the donation of three significant aircraft to their collection – a Supermarine Spitfire, Avro Canada CF-100 Canuck, and North American Sabre.
The donation of historic aircraft came from Ingenium, the overseer of the three national museums of science and innovation in Ottawa. The aircraft had been on loan for several years to the Canadian Warplane Heritage Museum until the transfer of ownership was recently completed.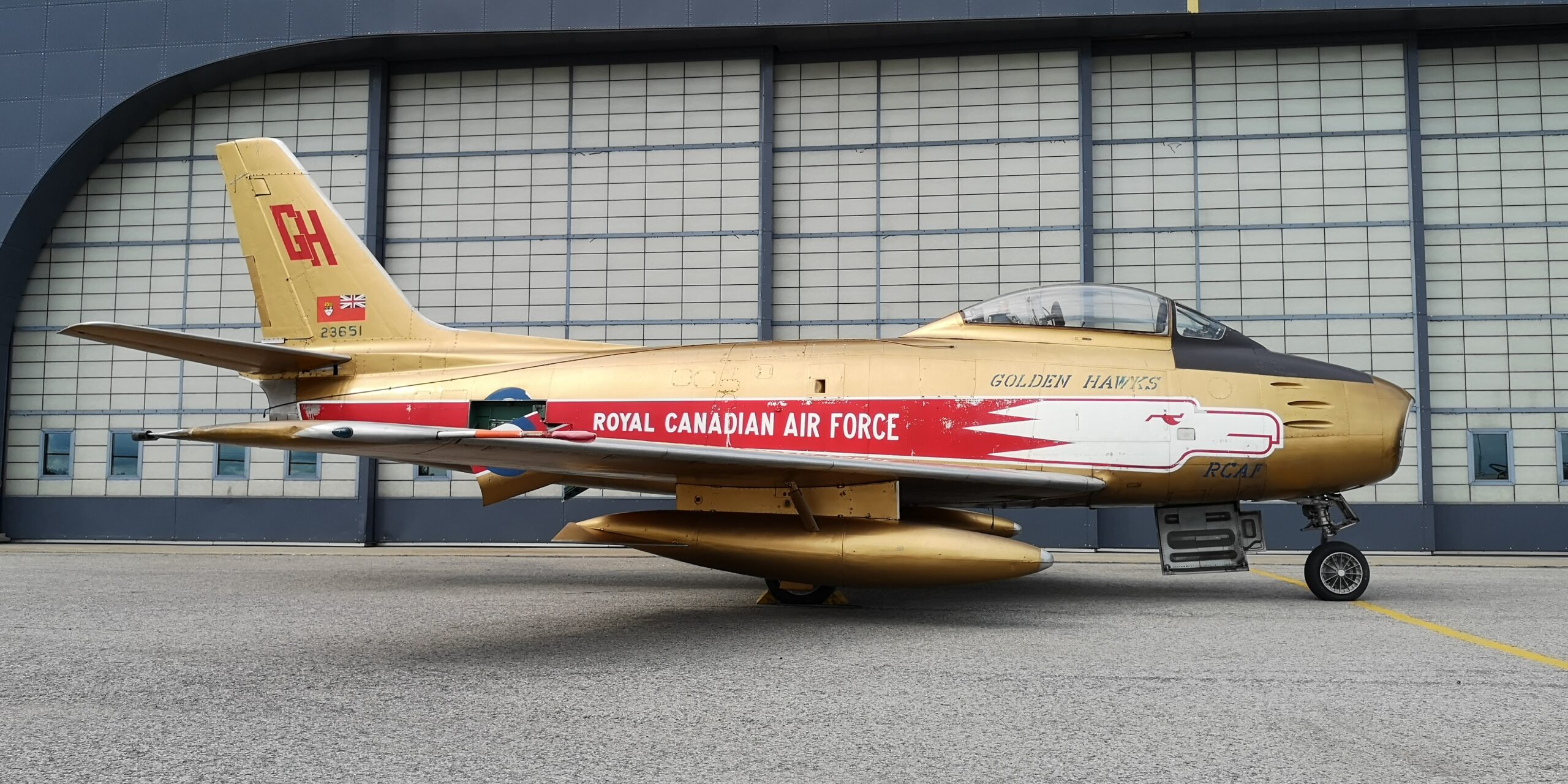 The Supermarine Spitfire, an aircraft type used by the Royal Canadian Air Force during World War II, is planned to be restored to flying condition by the Hamilton Airport-based organization. Museum Chief Engineer Jim VanDyk explains, "This Spitfire is a time capsule. It is very original having remained in almost the same condition since when it was retired from military service and has been kept indoors most of the time since then. Once restored, it has the potential to be one of the most original Spitfires flying in the world."
The Avro Canada CF-100 Canuck, an early Canadian-designed and built jet, and the North American Sabre, a former "Golden Hawks" aerobatic formation jet team aircraft, will remain on static display in the museum.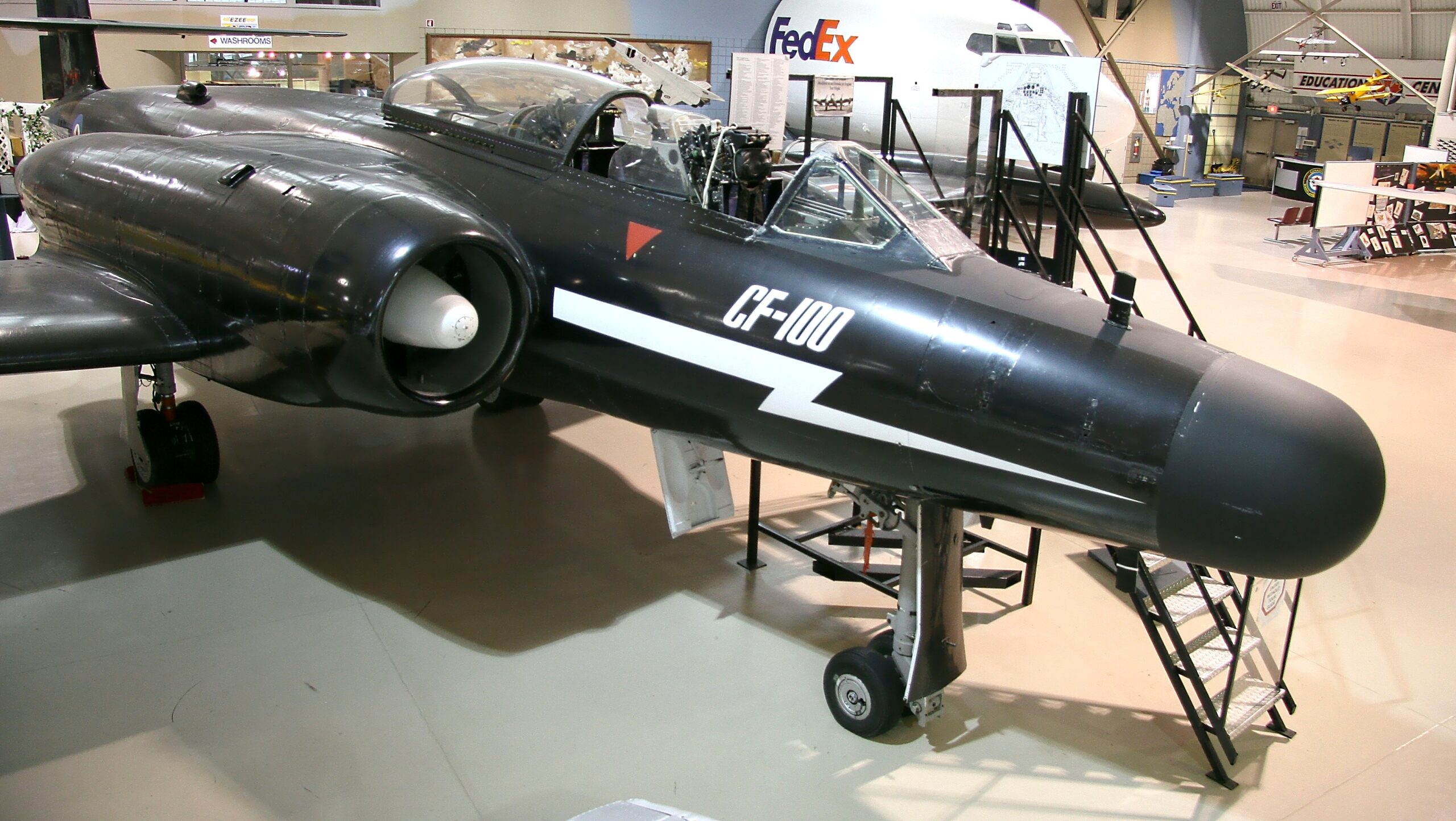 Dave Rohrer commented, "As Canada's Flying Museum, an airworthy Spitfire fills the gap of a fighter type aircraft in our collection since the tragic loss of our Hurricane in a 1993 hangar fire. We are truly indebted to Ingenium for their kindness to us."
Supermarine Spitfire LF Mk. XVIe – serial number TE214 – was manufactured in England in 1945 and served with the Royal Air Force until the early 1950s and was then put into storage. It was transferred to the Royal Canadian Air Force in 1960 and was donated to the Canadian National Aeronautical Collection (now Ingenium) in 1966, where it was displayed at the Canadian War Museum. In 1988, the Spitfire was loaned to a Winnipeg museum before being loaned to the Canadian Warplane Heritage Museum in 1997.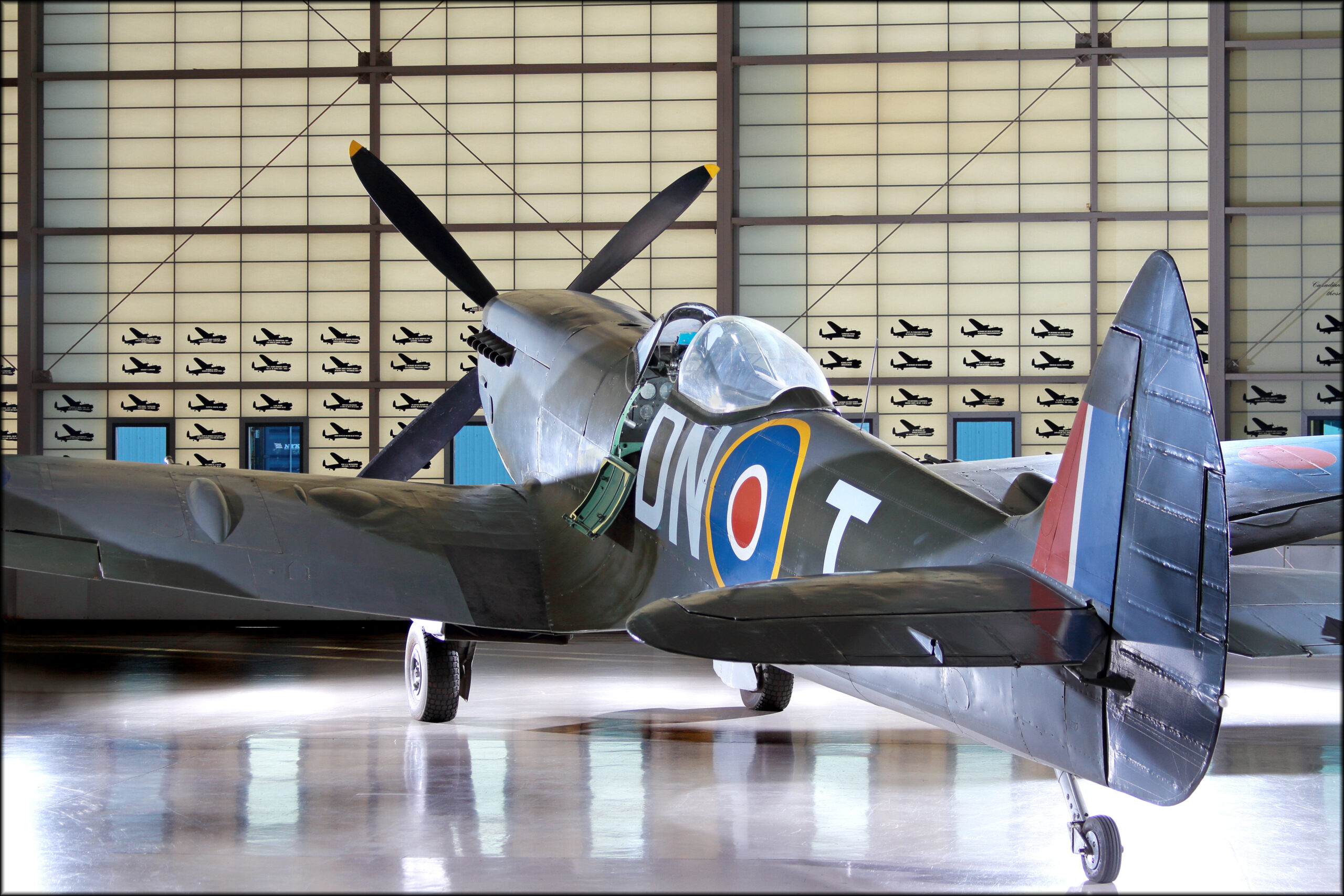 Canadian Warplane Heritage Museum – Back in 1972, friends Dennis Bradley and Alan Ness restored and flew a vintage Firefly fighter aircraft. They called themselves the Canadian Warplane Heritage and set up shop at Hamilton Airport. Over the years, the collection of aircraft and volunteers grew into a museum with the common goal to collect, restore, and fly Canadian military aircraft and showcasing them to tell the stories of sacrifice by the men and women serving in the Commonwealth air forces. The Canadian Warplane Heritage Museum, a popular tourist attraction, has grown into a world-renowned collection with almost 50 aircraft housed in a state-of-the-art facility still at Hamilton Airport. For more information, visit www.warplane.com