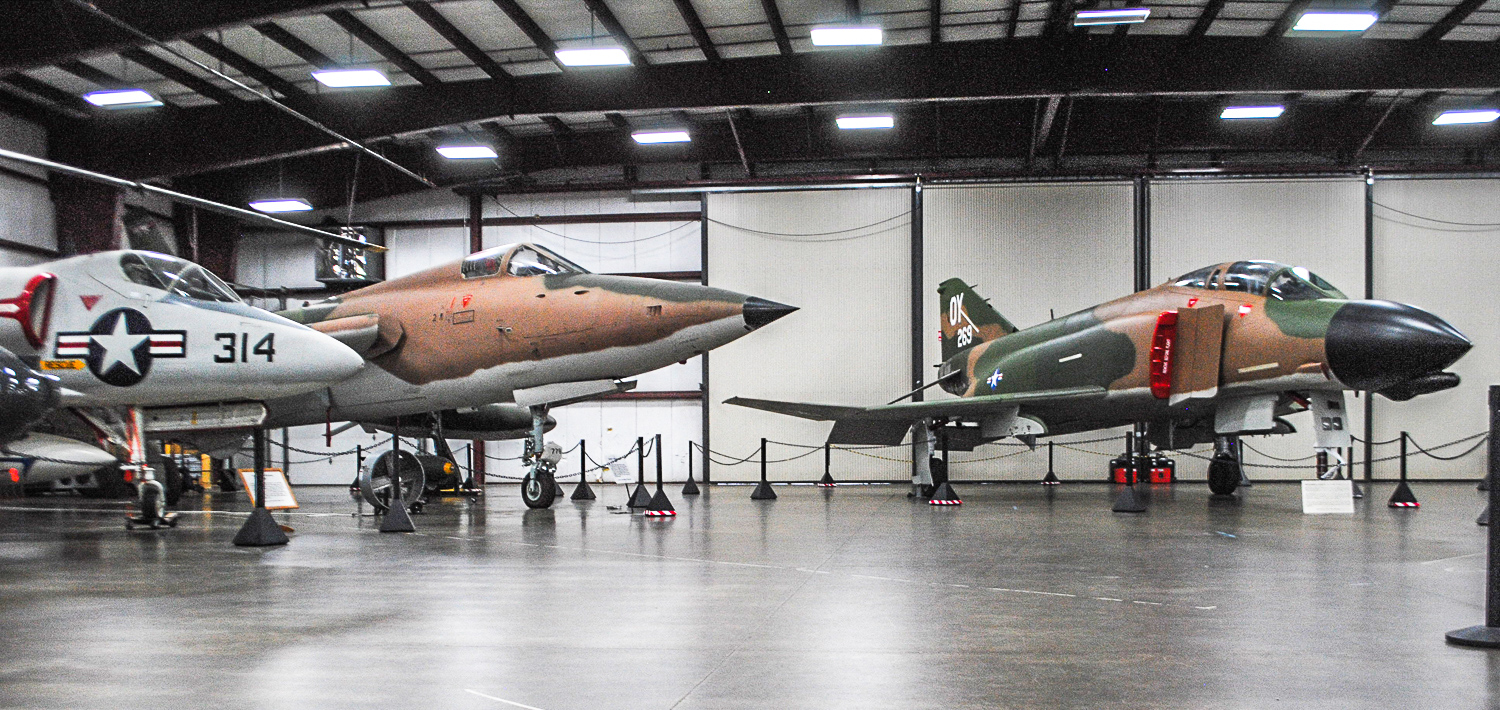 As part of the Vietnam 50th Commemoration in honor of US personnel who served America during the Viet Nam War, The New England Air Museum in Windsor Locks, Connecticut is playing their part in with a summer-long exhibit featuring eighteen of their aircraft which either served, or represent types that flew with US forces during that conflict. The aircraft include the UH-1B Iroquois, LH-34D Seabat, OH-6A Cayuse, AH-1S Cobra, HH-43F Huskie, SH-2F Seasprite and CH-54 Tarhe helicopters; an F-4D Phantom II, AD4-1 Skyhawk, F-100A Super Sabre, F-104C Starfighter, RB-57A Canberra, A-3B Skywarrior and F-105B Thunderchief combat jets, as well as the propeller-powered A-26C Invader, E-1B Tracer, HU-16E Albatross and C-7A Caribou.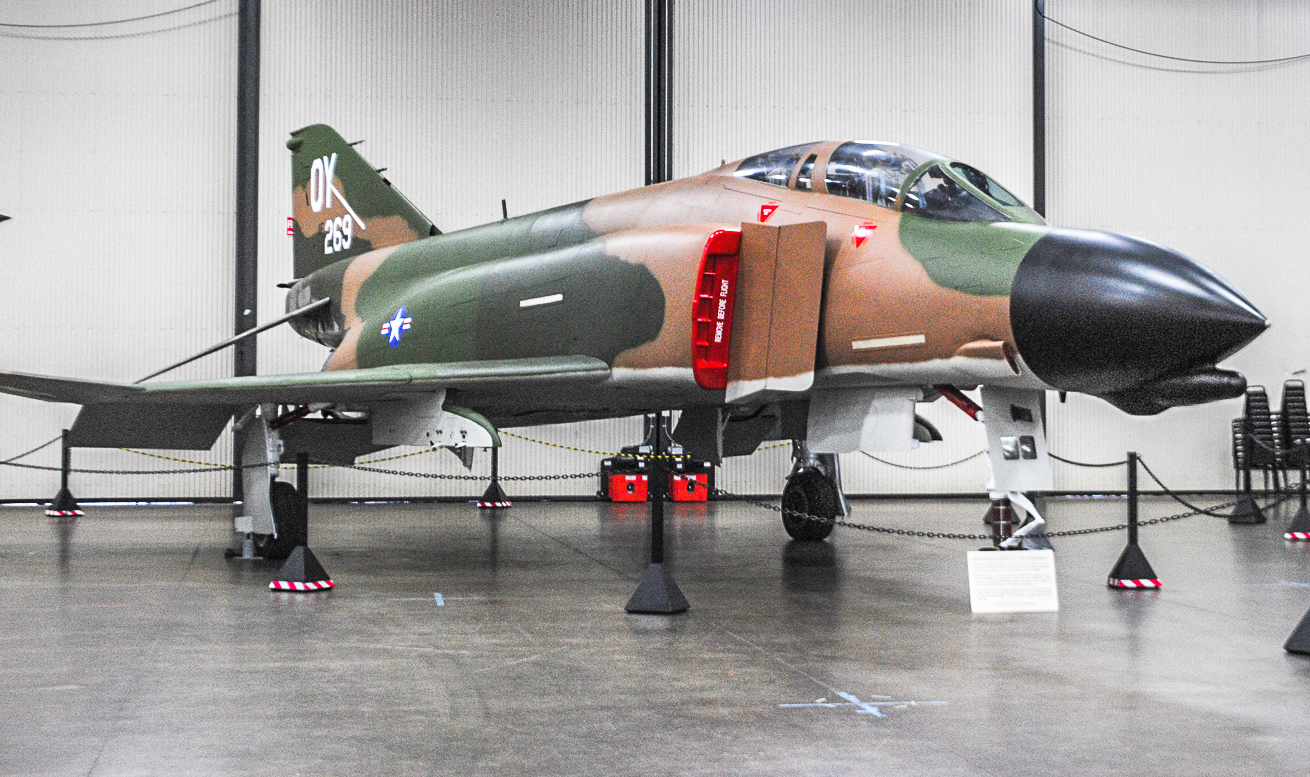 Some of these aircraft are actual combat veterans from the war in Viet Nam, including F-4D Phantom II serial 66-0249 which flew with the 555th Tactical Fighter Squadron; the famous 'Triple Nickel'. On December 22nd, 1972, her crew, pilot Lt. Col. James Brunson and WSO Maj. Ralph Pickett, shot down a MiG-21 while flying cover for a B-52 bombing raid during the final stages of formal US involvement in Viet Nam. This was also one of the very last air-to-air victories for US forces over Viet Nam as well. The museum's record-holding F-104C also served briefly in Viet Nam.
The exhibit, which includes many historical details about the war in Viet Nam, and especially the air war, will run until the end of September.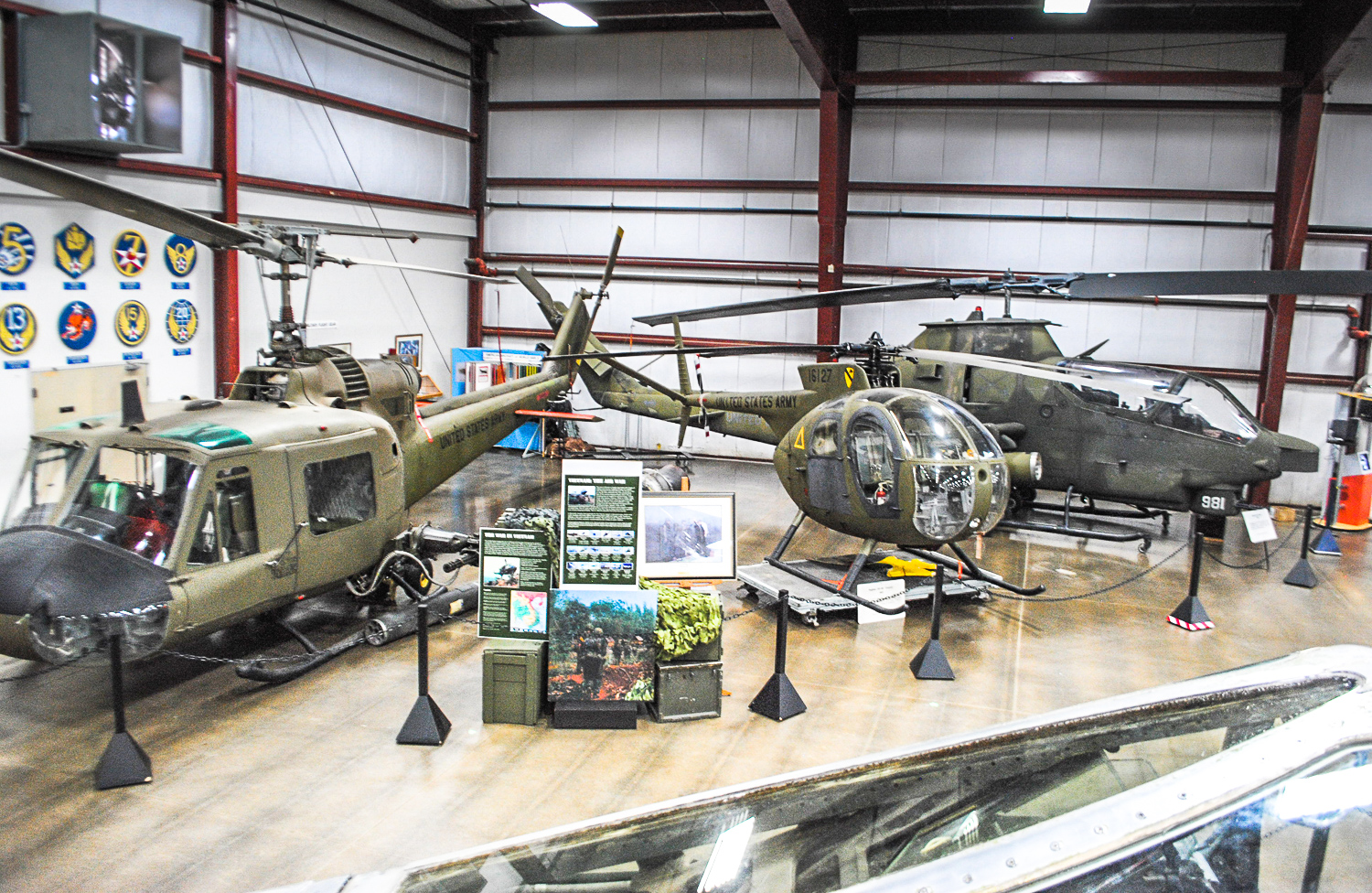 Of further note, 2015 marks many significant anniversaries to do with the Viet Nam War. It is the 70th anniversary of the beginnings of the insurrection with Ho Chi Minh's declaration of independence on September 2nd, 1945; the 70th anniversary of the first US casualty in Viet Nam with the assassination of OSS Lt.Col.A.Peter Dewey; the 60th anniversary of the official start of that long and bloody conflict; the 50th anniversary for the official introduction of regular US troops (although US military 'advisors' had been on the ground since the first rumblings in 1950) and the 40th anniversary of the official end of the war with the fall of Saigon in April, 1975. February 8th, 2015 also marked the 50th anniversary of the first US air strike in the war. For details on the complicated timeline of the conflict in Indochina/Viet Nam you should click HERE to review the data presented on the official Vietnam 50th Commemoration website. It is a great resource for further exploration of this complex subject.
——————————————–
The Museum will be open from 10:00 am to 5 pm. Admission is $12.50 for ages 12 and up, $11.50 for seniors 65 and up and $7.00 for ages 4 to 11. Children under 3 are admitted free. For more information, visit www.neam.org or call (860) 623-3305.
The New England Air Museum is the largest aviation museum in New England and is a private, non-profit educational institution that was organized in 1959. Three larger hangars and outdoor displays contain more than 80 aircraft with permanent exhibits that includes pioneering flying machines, civilian and military aircraft, helicopters, drones and missiles a B-29 super fortress and the last great American transatlantic flying boat, the VS-44 designed and built right here in Connecticut. The Air Museum is dedicated to preserving and presenting historically significant aircraft and related artifacts, engaging visitors through high-quality exhibits helping them to understand aviation technology and history and inspiring students through innovative and hands-on educational programs. It is owned and operated by the Connecticut Aeronautical Historical Association and is governed by a volunteer Board of Directors, with four full-time employees, 18 part-time employees, and more than 175 volunteers. The New England Air Museum is located on 36 Perimeter Road (off Route 75) on the North end of the Bradley International Airport airfield in Windsor Locks, Conn. It is open from 10 a.m. to 5 p.m., seven days a week, and features a large gift shop. For more information, www.neam.org or (860) 623-3305 or Facebook at New England Air Museum.