Laguna's Spitfire Legacy are proud to announce the new color scheme for Historic Aircraft Collection's Supermarine Spitfire BM597 for the 2021 Season.
This famous Polish Spitfire has been finished In the markings to represent the Spitfire flown by Acting Wing Commander Piotr Laguna, from RAF Northolt, on the day he was lost to enemy fire over France on the 27th June, 1941.
Project Director and founder Scott Booth commented. "It was fitting for us to reveal this incredible tribute to Acting Wing Commander Laguna on the 11th November. Here in the UK, we are familiar with this being Armistice Day; it is also Poland's Independence Day and finally the 115th birthday of Piotr Laguna."
"2021 will mark the 80th anniversary or Piotr Laguna's death and we are busy making plans to commemorate this event, working in partnership with Duxford-based Historic Aircraft Collection and their Polish Heritage Flight team. Having amassed significant parts and obtained permission from the CAA, we also continue to work on our project to ultimately restore his 303 Squadron Spitfire MKIIB P8331 to flight:"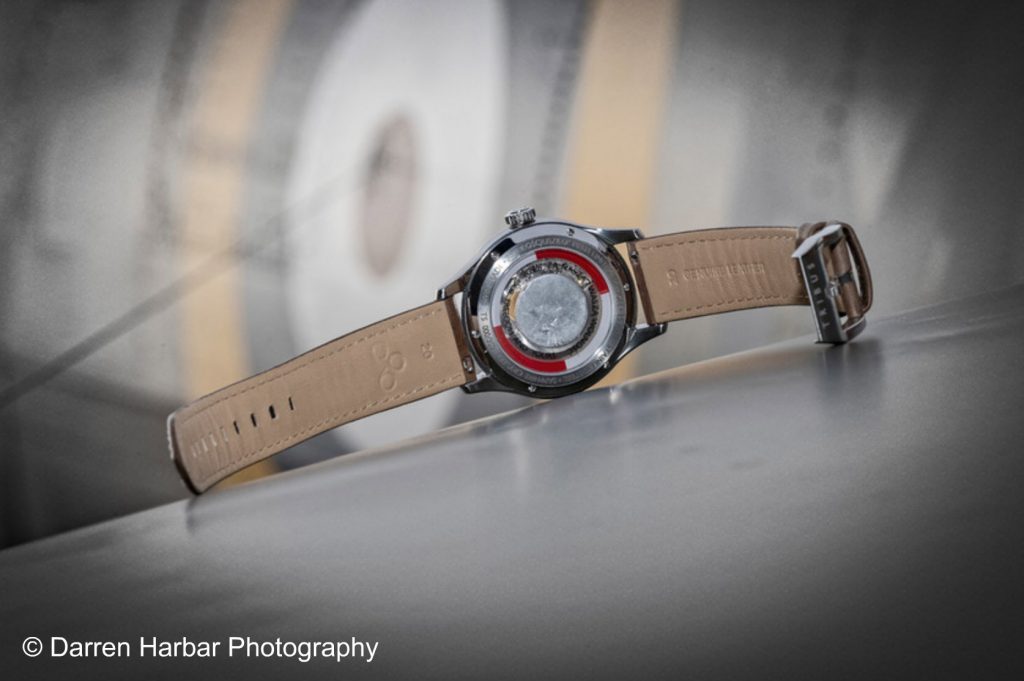 Pieces of an arming panel from Spitfire P8331 have also been beautifully preserved and presented in a 303 piece limited edition watch from watchmaker and project partner TRIBUS. Surrounding the piece of precious metal, the Polish motto "Za wolność naszą i waszą – for our freedom and yours" has been engraved into glass, while the red and white checkerboard of the Polish Air Force serves as a nod to over a century of Polish aeronautical history, whilst still remaining in use today.
TRIBUS Director Chris Ward said: "Already an important day of reflection and remembrance, the 11th November will be personally significant, as it marks the culmination of a lot of hard work and preparation by everyone at Laguna's Spitfire Legacy Project and TRIBUS throughout 2020."
"With Scott able to source metal from PS331 for use inside our own TRIBUS limited edition, we're pleased to create something that works in tangent with the unveiling of Spitfire BM597 to raise awareness of Piotr Laguna's story and sacrifice. Proceeds from each watch will help the Project send SMS97 to Poland in 2021, allowing younger generations to connect with their past and create a legacy for the 18,000 Polish people who have been denied one until now."
Laguna's Spitfire Legacy are very proud to be continuing the Legacy and in partnership with TRIBUS and the Historic Aircraft Collection's Polish Heritage Flight.