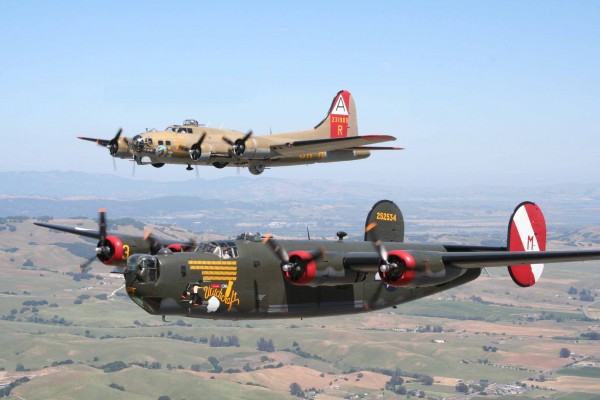 Yesterday with its first stop in Leesburg , FL the Collings Foundation "Wings Of Freedom" tour has officially started the 25th year season. " When we started this years ago we expected 4 maybe 5 years of this, we can't believe that 25 years later we are still here and doing better than ever!" said Hunter  Chaney – Director Of Marketing for the Collings Foundation. The Wings of Freedom tour, featuring the B-17 Flying Fortress, B-24 Liberator and P-51 Mustang is now the world's most extensive and long-lived WWII historic aircraft tour is still going strong.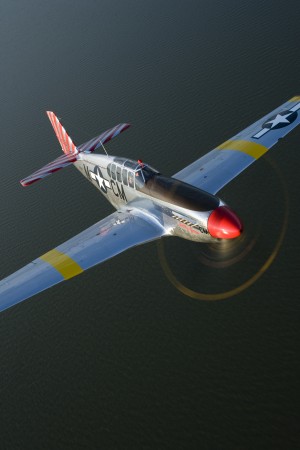 The first 2014 stop is in Leesburg, Florida twas yesterday Friday, January 17th. WWII Veterans like Howard Collins (B-24 Vet and 25 year volunteer) and Jack Kreisler (B-17 Vet with DFC and Victory Medal) were on hand welcoming the planes to the first stop in 2014. January through February the tour will be visiting over 12 cities in Florida. Mid February the aircraft will go back to maintenance for one last "fluff up," then off to tour the rest of the country. At that point, the tour will continue to fly a giant clock-wise loop around the United States visiting over 110 cities.
The Collings Foundation is a non-profit, Educational Foundation (501c-3), founded in 1979.s.The purpose of the Foundation is to organize and support "living history" events that enable Americans to learn more about their heritage through direct participation. The original focus of the Foundation was transportation-related events such as antique car rallies, hill climbs, carriage and sleigh rides, and a winter ice-cutting festival in the Stow, MA area. During the mid-eighties, these activities were broadened to include aviation-related events such as air shows, barnstorming, historical reunions, and joint museum displays on a nationwide level.
In honor of the Vietnam Veterans, the Collings Foundation's UH-1E "Huey" helicopter will join the tour when in Texas. Still to be determined the program for the B-25 Mitchell "Tondelayo" , the aircraft will join the Wings of Freedom tour when in California, mid April to early June. At that point, it will determined if the B-25 will stay with the new Doolittle Museum in Vacaville, California or continue on tour. "Tondelayo" has been off the national tour since 2008. Will be nice to see the aircraft getting much needed exercise again!
For more information visit the
Collings Foundation's website.