The Capital Wing of the Commemorative Air Force (CAF) announces its Warbird Tour Schedule for 2023. WWII aircraft will be flying in 14 cities in 4 states as a tribute to the thousands of men and women who built, serviced, and flew these vintage aircraft. The public will have an opportunity to purchase warbird rides in all aircraft. Restored to almost pristine condition, the warbirds on tour will include a 1945 TBM Avenger torpedo bomber, a 1943 Stinson L-5 Sentinel, a 1946 Fairchild UC-61 Forwarder, and a 1942 Boeing PT-17 Stearman open cockpit bi-plane. Warbird rides in any of these aircraft allow the public to sit in the exact same seats as those of another generation 80 years ago. Many riders are overcome with emotion when they realize that someone in their family flew in these same types of warbirds.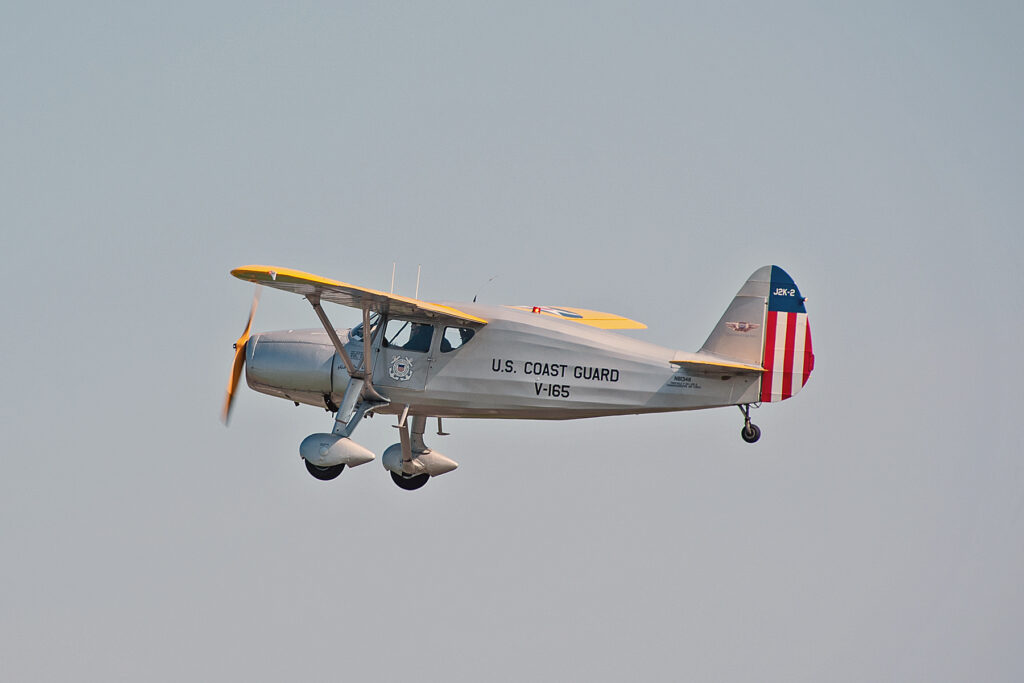 The full tour schedule and advance ticketing for any warbird is available online at https://www.capitalwingwarbirdrides.org/. Rides often sell out prior to the event and flight seats not sold in advance will be available for sale on-site at the various airports. Warbird Rides are priced to fit every budget ranging from $125 to $1,450 and everything in between. The warbirds will fly subject to weather, unanticipated maintenance, pilot availability, and sufficient advance flight sales.
Kicking off the Tour will be an Open Hangar Day on April 29 at Culpeper VA where the public can watch the restoration of the Capital Wing Vultee BT-13, visit the small museum, as well as fly rides in 3 warbirds. The TBM Avenger, the largest and heaviest single-engine bomber of WWII, will be flying rides at the WWII Weekend June 2-4 in Reading PA. Later in June The Capital Wing is honored to have its TBM selected for the "Flight of Flags" to open the Westmoreland County Airshow in Latrobe PA where the TBM Avenger will be parked next to the USAF Thunderbirds which are headlining the Latrobe airshow. At the end of June an original Douglas C-47B, open for tours, will join the warbirds at the Lancaster PA Regional Airport. In August the public will see four of the Capital Wing warbirds fly during the WV Greatest Airshow in Martinsburg WV. Other tour stops include Hagerstown MD; Manassas, Richmond, Warrenton, Stafford, Leesburg, and Fredericksburg, all VA.
Added attractions at many events will include the unique TBM "Wing Walk" where the public can walk on the wing of a WWII bomber, a B-26 machine-gun turret, WWII reenactors, and car shows. Scheduled static aircraft include a Fuji LM-1, one of only 4 in the world still flying, and a French Alouette II, the world's first gas turbine-powered helicopter.
The Capital Wing is a non-profit 501(c)(3) organization and is staffed entirely by volunteers. For more information, please contact CapitalWingRides@gmail.com.