Two B-17G Flying Fortresses and more than 130 reenactors are scheduled to take part in the opening events for the B-17 Memphis Belle™ exhibit at the National Museum of the U.S. Air Force, May 17-19, 2018. The B-17F Memphis Belle – the first U.S. Army Air Forces heavy bomber to return to the United States after completing 25 combat missions over occupied Europe – and surrounding strategic bombardment exhibit will be unveiled to the public following a ribbon cutting ceremony on the morning of May 17 – exactly 75 years after its crew finished their last mission in the war against Nazi Germany on May 17, 1943.
To help celebrate the new exhibit, plans call for B-17G Yankee Lady, from the Yankee Air Museum in Belleville, MI, and B-17G Aluminum Overcast, from the Experimental Aircraft Association (EAA) in Oshkosh, WI, to land at the museum on May 16 at approximately 9 a.m. The aircraft will then be available for viewing on static display May 17-18 from 9 a.m. – 4 p.m. On May 18 at approximately 4:30 p.m., visitors in the museum's Memorial Park may view the aircraft as they take-off and depart the grounds. (Note: Outdoor events are weather dependent and subject to change.)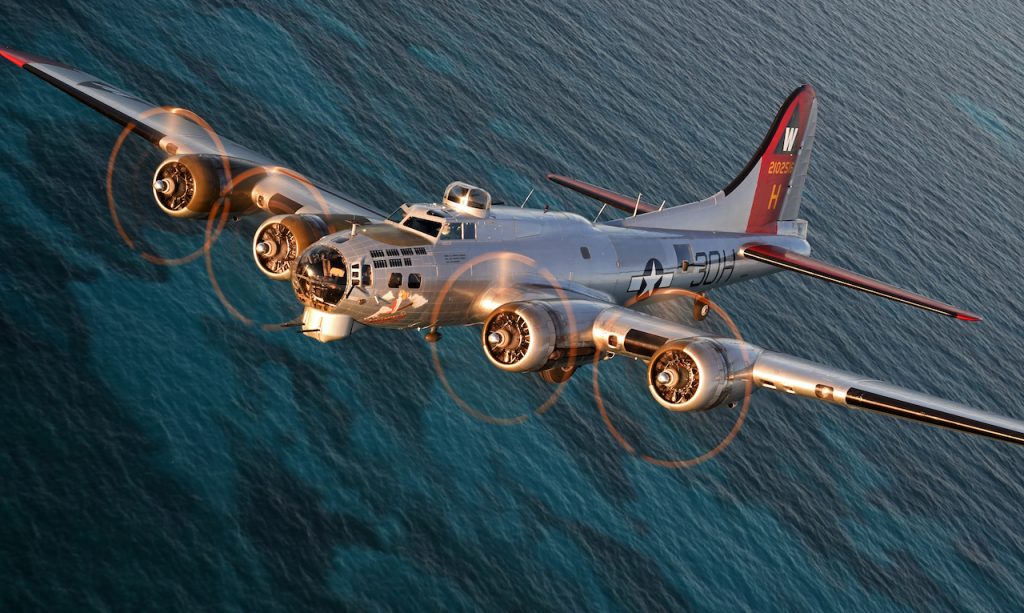 Visitors will also be able to experience the sights and sounds of World War II as more than 130 reenactors from around the country bring history to life by performing war-time skits, showcasing their displays and interacting with the public in an encampment near the museum's 8th Air Force Control Tower, May 17-19 from 9 a.m. to 4 p.m. each day.
Betsy Bashore, who has been a reenactor for more than 34 years and now organizes the largest WWII reenactment in the U.S., D-Day Conneaut in northern Ohio, is helping the museum coordinate the reenactor activities. Reenactors scheduled to be on-hand at the museum will represent WWII-era pilots, navigators, ground crew, Army infantrymen, medics, cooks, Army nurses and Red Cross workers – all with the goal of taking visitors back in time. "Our mission is to connect people with history and events of the past, and to be able to do it at the National Museum of the U.S. Air Force is a spectacular opportunity," said Bashore. "We look forward to helping augment the museum's activities during the Memphis Belle exhibit opening by providing visitors with an in-depth, more hands-on experience with history."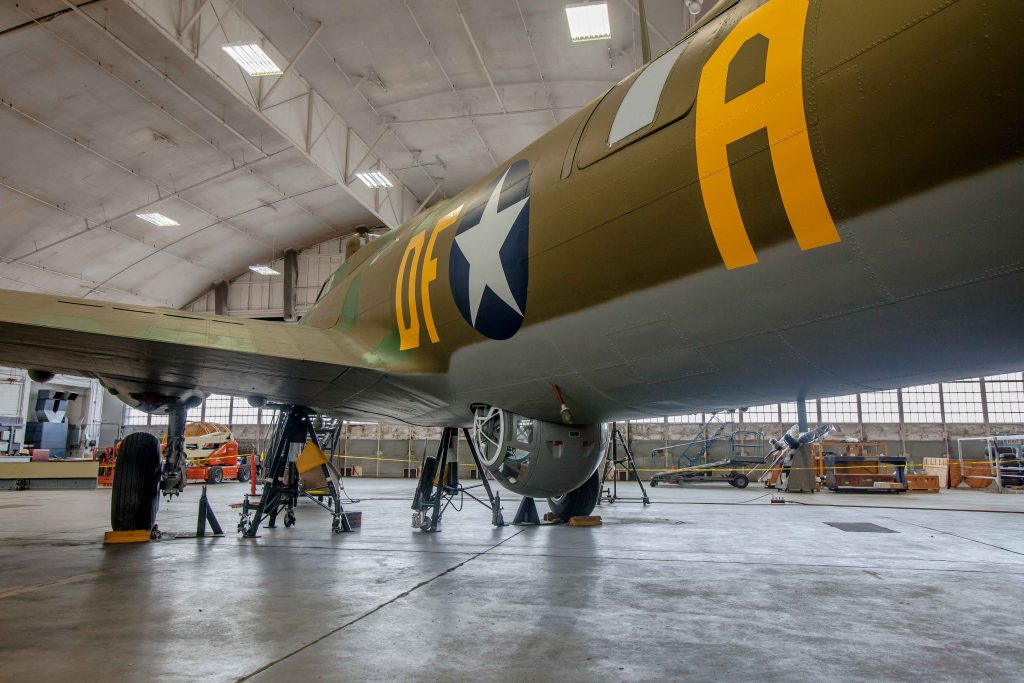 Along with the reenactors, more than 20 vintage military and civilian vehicles will be on display such as a 1938 Buick Special; 1942 Chevrolet airfield crash truck; 1943 Dodge WC-54 Ambulance; and several Willys MB Jeep and Ford GPW vehicles.
On Friday, May 18, a special outdoor Big Band concert featuring Glenn Miller music will be performed by Air Force Bands from 6-7:30 p.m., near the 8th Air Force Control Tower. The concert is free and no tickets are required. Visitors are encouraged to bring their own lawn chairs or blankets, and hard surfaces are available for wheelchairs. (Note: The concert is weather dependent and will not be re-scheduled in the event of inclement weather.) Throughout the event, the museum's Education Division will be offering many STEM, flight and period specific learning events and activities in the Learning Center, STEM Learning Nodes, and WWII Gallery. Among the activities will be demonstrations on the four forces of flight to include building, testing and flying small balsa wood gliders, which visitors will be able to keep. Other flight simulation learning activities will provide visitors with a better understanding on how aircraft like the B-17 Memphis Belle were able to perform its critical wartime missions. Scavenger hunts and other educational games will be available for the public to test their knowledge about the WWII era.
In addition, the Air Force Museum Foundation's Living History Film Series will present the 1944 William Wyler documentary film, "The Memphis Belle: A Story of a Flying Fortress," which contains actual combat footage, in the Air Force Museum Theatre on Thurs, May 17 at 6:30 p.m. On Sat. May 19, the 1990 film "Memphis Belle" will be shown at 4:30 p.m. in the Air Force Museum Theatre. Wyler's daughter Catherine, who produced the 1990 film, will be at guest speaker and take questions from the audience at both films, along with Chris Henry of the EAA Aviation Museum, who will speak about what life was like aboard the famous Flying Fortress in the war, and the bond that exists between the people and the machine. Tickets for these films will be available on March 26 at www.afmuseum.com/livinghistory.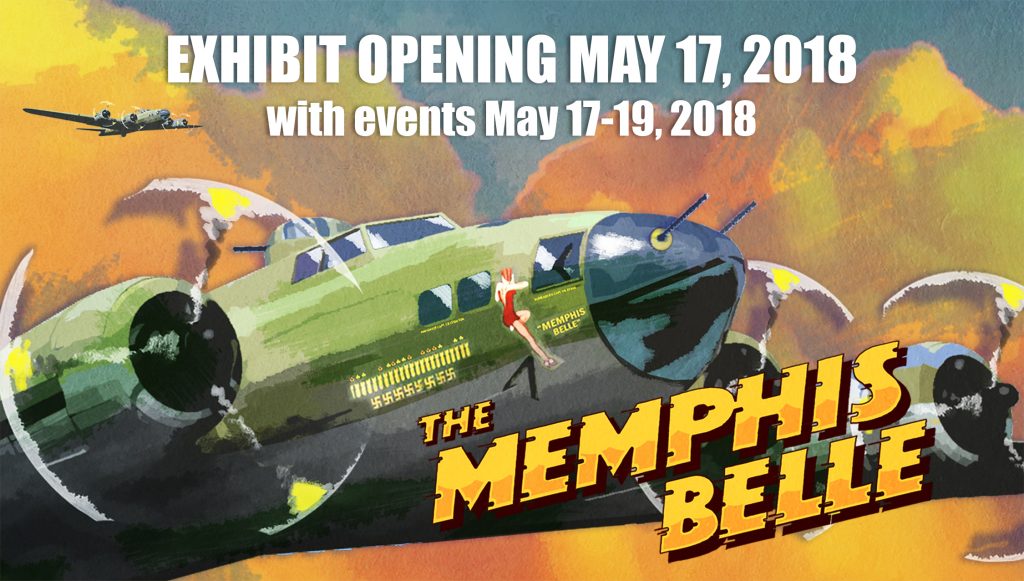 Also during the event, authors Graham Simons and Harry Friedman will be signing copies of their book, "Memphis Belle: Dispelling the Myths" in the WWII Gallery. Simons will also will be signing his book "Images of War" in the Museum Store. Finally, author Steve Snyder will be available to sign copies of his book, "Shot Down" in the store on May 17. According to Museum Director, Lt. Gen. (Ret.) Jack Hudson, with so many activities packed into three days in May, the Memphis Belle exhibit opening will certainly be a fun and educational event for the entire family. "Museum staff and our partners on Wright-Patterson Air Force Base and in the community have been working together for nearly two years to plan a wonderful tribute in commemoration of the sacrifice of the heavy bomber crewmen during WWII," said Hudson. "We encourage everyone to come out and enjoy these 'once in a lifetime' type of experiences that will take place both indoors and outdoors as we celebrate the opening of the new Memphis Belle exhibit."
For more information, photos and videos of the
Memphis Belle,
visit
www.nationalmuseum.af.mil.