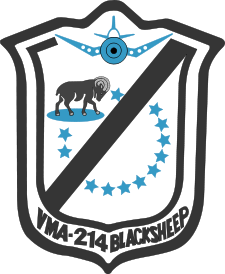 PEACHTREE CITY- The Commemorative Air Force, Dixie Wing will be holding their WWII Heritage Days Saturday and Sunday 9:00 AM – 4:00 PM April 27-28 at the Dixie Wing Historical Airpower Facility at Falcon Field in Peachtree City, GA. This amazing event will bring together re-enactors, WWII vehicles, vintage aircraft and exhibits as a living history experience for the entire family. "WWII Heritage Days" is a community celebration that will entertain and educate the entire family. Many appereances and activities are planned for this incredible weekend including: WWII veterans from VMF-214 Black Sheep Squadron.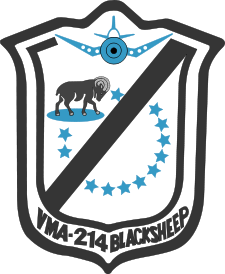 Other appearances include author Bob Anzuoni at WWII Heritage Days. Bob is author of "I'm the 82nd Airborne Division!: A History of the All American Division in World War II After Action Reports." Bruce Gamble, a retired Naval Flight Officer, former historian with the Naval Aviation Museum Foundation, and author of "Swashbucklers and Black Sheep," a first-ever pictorial record of VMF-214, with spectacular photos, full-color aircraft profiles, and fine art from several of America's top aviation studios. The book also includes a tribute to the squadron's combat history from the Korean War to the present day. Autographed copies will be available at WWII Heritage Days. Click on the cover below to purchase the book on Amazon.com
The weekend will again feature vintage aircraft, period vehicles, education displays, guest speakers and demonstrations, including mock battles between reenactors portraying Allied and Axis troops. Local actors and singers will impersonate 1940's celebrities and perform 1940's musical hits throughout the weekend. Saturday will conclude with "Keep 'em Flying", a WWII-theme hangar dance featuring the Peachtree Jazz Edition. Proceeds from the dance benefit historic aircraft preservation and "Education Through Living History", the group's WWII history program made available to schools and youth groups free of charge. Sunday morning will begin with a jeep-top religious service familiar to millions of American servicemen during and since the Second World War. Admission for "WWII Heritage Days" is $5 for adults and children over 6. Children 6 and under are admitted free. For families of 5 or more, the admission price is $20. "WWII Heritage Days" will be held rain or shine. Please no pets. Tickets for the "Keep 'em Flying" dance are $50 before April 9th, $60 at the door. Reserved tables for eight are $400.