The People's Mosquito, the organization which has made impressive strides in its effort to build an airworthy de Havilland Mosquito for the UK, has just announced a major, three-year sponsorship deal from European aerospace giant, Airbus. This in addition to the manufacturer's earlier contributions, and offers a significant boost to the project's aim. The press release continues as follows…
---

Additional financial backing from the aerospace giant represents a significant step forward in delivering the first de Havilland DH.98 Mosquito to be manufactured in the UK for more than 72 years.
"Naturally, we're excited and proud to be able to announce this additional support from Airbus. Such a high-profile industry name provides a significant boost to our efforts to deliver an airworthy Mosquito FB.VI to UK and European skies by 2027," said John Lilley, Managing Director of The People's Mosquito.
Jeremy Greaves, Vice President Corporate Affairs and Strategy, Airbus UK, said: "Airbus is honoured to partner with The People's Mosquito to tell the incredible tale of an aircraft that pioneered new approaches to composite design, becoming an unlikely predecessor of today's commercial fleet. The Mosquito's wooden natural composite structure – born from wartime necessity – provided the world of early 1940s aviation with a fast, strong and light airframe that continues to inspire the steps we take in designing and manufacturing composite wings here in the UK. As the Airbus Broughton Factory drives the future of wing innovation, it is bolstered by a legacy owed to the 96 Mosquitos built there by talented designers and manufacturers at the cutting edge of technology more than three quarters of a century ago. We are proud to collaborate with The People's Mosquito in telling this story."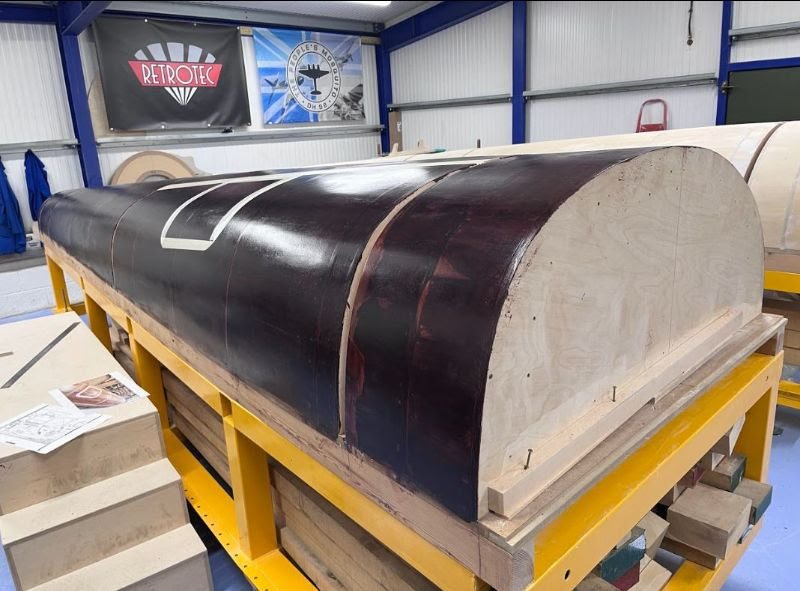 Production of the wooden wonder was transferred in 1948 to Hawarden, now Airbus' Broughton site, where the last Mosquito ever built in the UK, rolled out of the facility in November 1950. Hawker Siddeley Aviation went on to acquire de Havilland in 1960, before it became a founding member of British Aerospace (BAe), subsequently, BAE Systems which was a 20% shareholder in Airbus until 2006.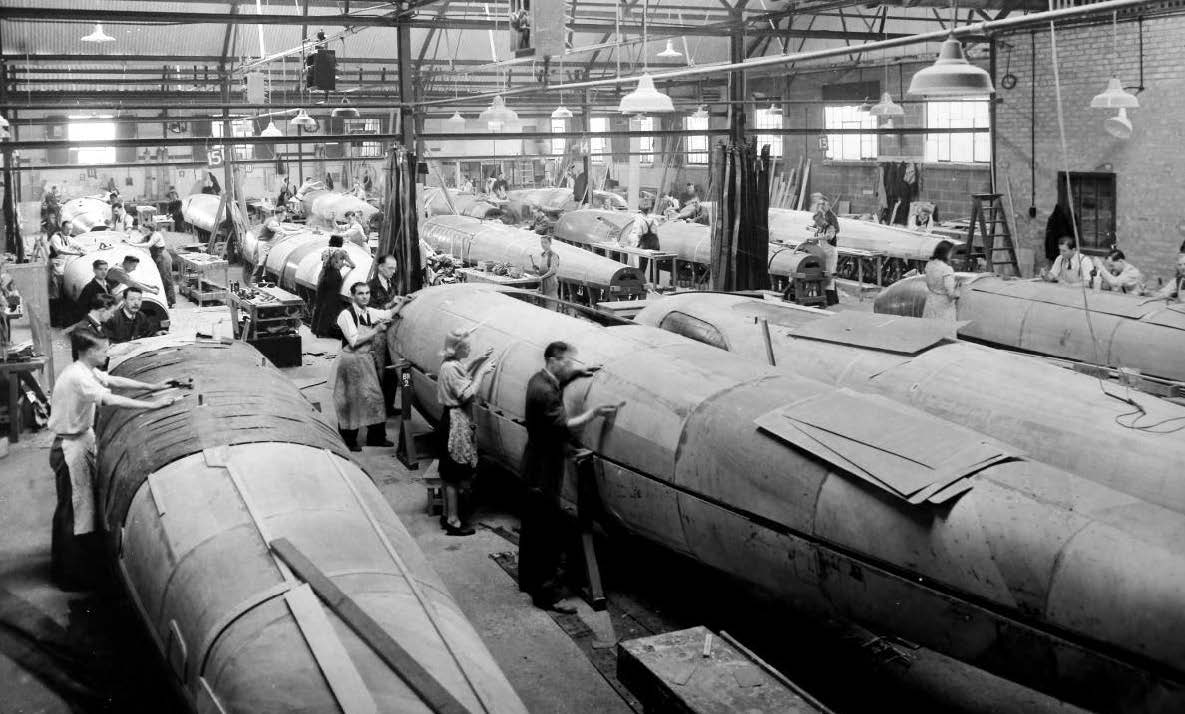 "We believe the Mosquito to be an exemplar of British aeronautical design excellence – an engineering pedigree that Airbus carries forward today. The laminated structure of our aircraft was the forerunner of the composite materials used by Airbus today in their aircraft, spacecraft and satellites, so there is great synergy," added John Lilley.
"We continue to engage with Airbus, and this new three-year commitment from them at a higher level of financial support will be highly valuable as our restoration progresses. These are exciting times and we hope to see other major commercial sponsors join us over the coming months, adding to the incredible support we are seeing from the general public."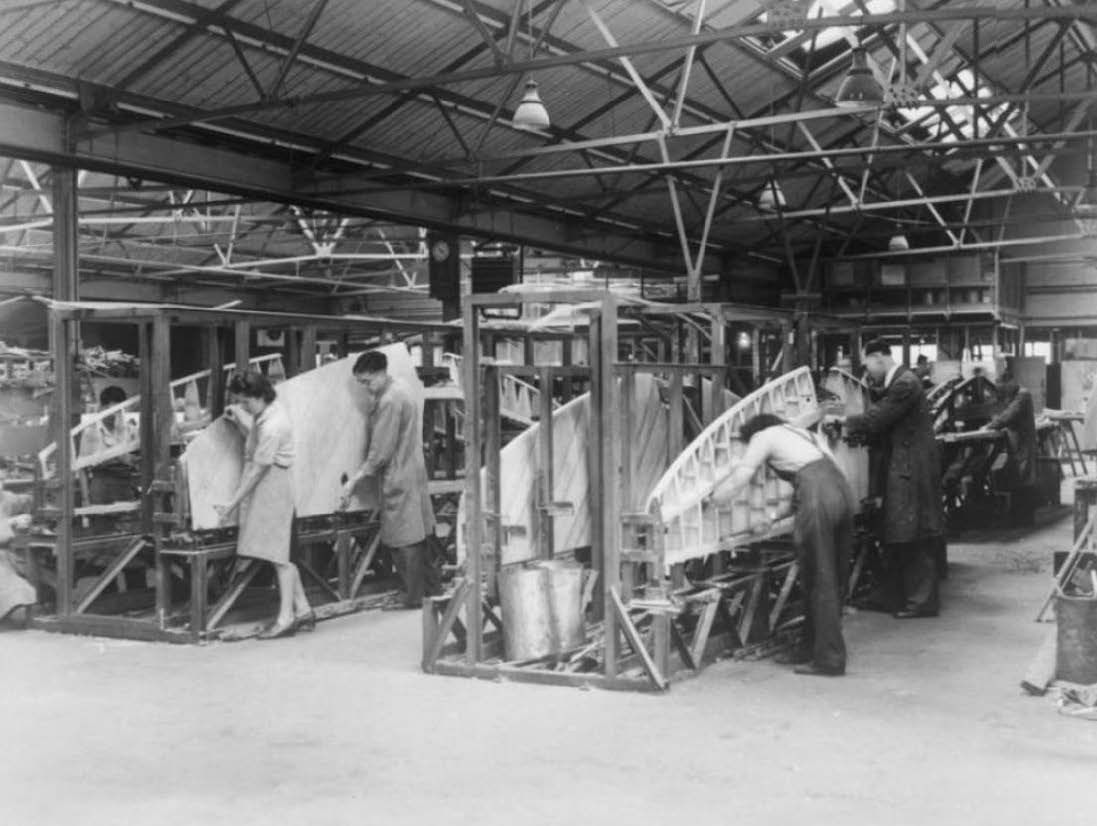 The Airbus facility in Broughton has yet another link to the Mosquito. When the prototype W4050 had finished her flying career (and surviving a few temporary storage locations) she was saved from the scrapyard by being secretly stored at the Broughton site until she was handed over to the de Havilland Aircraft Museum at Salisbury Hall in London Colney, where she was developed and assembled.
The People's Mosquito is part-way through the initial stages of the aircraft's build, with the level of fundraising ultimately affecting the build time. The project is being funded by corporate and individual donations, while the charity also raises funds from commercial activities. Updates are issued on a regular basis, so if you would like to be kept informed, please sign-up for the organization's email newsletter via their website: www.thepeoplesmosquito.org
---
For any business interested in following Airbus' lead in supporting this worthy project, please contact The People's Mosquito team via: sponsor@peoplesmosquito.org.uk